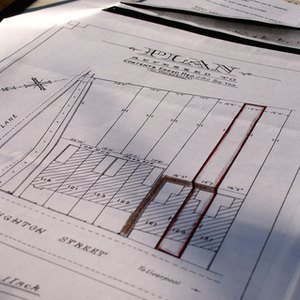 •••
house plan business documents image by scalesy from Fotolia.com
When unemployment rises, people who previously had jobs and good salaries may find themselves unemployed and coping with financial stress. They struggle to pay their bills and meet basic expenses. For Rhode Island residents, the food stamp program administered by the Rhode Island Department of Human Services can provide needed assistance for food purchases. Rhode Island residents may check with the Food and Nutrition Program of the Rhode Island Department of Human Services to ascertain their eligibility for food stamps through the Supplemental Nutrition Assistance Program (SNAP), as well as checking the status of their application.
Review the information on the Rhode Island Department of Human Services website to ascertain eligibility requirements for receiving SNAP aid.
Complete the application for Services for Individuals and Families through Rhode Island's food stamp program. When requesting information about the status of registration for the program, the applicant must include application ID details to receive personalized information.
Contact the local SNAP office to ascertain the status of the food stamp application.
Contact the Rhode Island SNAP hot line to request status updates about food stamps. Dial the hot line at 401-462-5300.
Receive updates from the Emergency Food and Nutrition Program by registering through its website.
References
Writer Bio
Laurie Rappeport is a writer and blogger with more than 10 years of experience. Her areas of expertise are in education, child development, travel, pets, nutrition and health for Demand Studios and a major travel website. Rappeport holds a Master of Arts degree from Wayne State University.