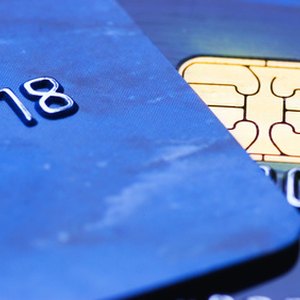 •••
Credit cards (shallow DoF) image by Andrejs Pidjass from Fotolia.com
Prepaid debit cards make great gifts, and these cards are popular gifts for holidays, birthdays and other special occasions. But while debit cards are easy to use and convenient, it is important to keep track of the balance. Some debit cards have expiration dates, after which a set amount of money is deducted from the card each month it is not used. Even if your card does not expire, knowing how much you have to spend makes it easier to plan your purchases.
Take out your debit card and look at the back of the card. Locate the customer service number listed on the back of the debit card. Call the customer service number.
An automated system will answer your call. Listen carefully for any menu options you are given. Enter the full account number from the front of the debit card when prompted. You may be asked to press the "#" key when you are finished entering your account number.
Enter the security code from the back of the card when prompted. Listen for the balance on your card.
References
Writer Bio
Based in Pennsylvania, Bonnie Conrad has been working as a professional freelance writer since 2003. Her work can be seen on Credit Factor, Constant Content and a number of other websites. Conrad also works full-time as a computer technician and loves to write about a number of technician topics. She studied computer technology and business administration at Harrisburg Area Community College.