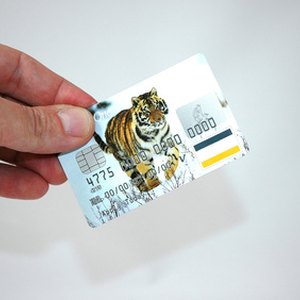 •••
credit card and hand image by Warren Millar from Fotolia.com
The three little numbers that make up your credit score probably have more influence on your life than any other number (except possibly your SAT score). Your credit score determines not only whether you will qualify for a mortgage or car financing, but also what interest rates you will pay. Despite the importance of the credit score, a 2006 Capital One survey found that 27 percent of adults have never checked theirs – even though 79 percent of credit reports have at least one error.
Protect your safety and identity by checking your credit history online using a wired connection. You can request credit reports by mail. However, this gives identity thieves a huge chance to get all the information they need to ruin you financially. Do not let them steal your mail and your identity.
Go to AnnualCreditReport.com to get your score. This website is the only place online that the Federal Trade Commission (the U.S. government agency charged with consumer protection) has authorized to give you a free credit report online. Other sites may advertise that they offer free reports, but these credit histories may come free only if you buy something else.
Enter your state on the AnnualCreditReport.com home page and then click "Request Report."
Fill out the form information that the next page requests, which includes your full name, date of birth, Social Security number and any addresses for the past two years. Make sure that you do not use a wireless connection to fill out personal information.
Choose the credit-reporting agency that you would like to provide your report: Equifax, Experian or TransUnion. You have the right to receive one free credit report from each of these bureaus each year, so you can check your score every four months for free. All of these credit bureaus are reputable institutions, so there is no advantage in choosing one over the other; just pick the credit bureau that you have not already checked in the past 12 months.
Click "Next" to transfer to the secure website of the credit bureau that you selected; you can use this site to view and print your credit history. Although you are entitled to a free credit-history report, you will have to pay to see your credit score. If you are just checking your report for errors, you do not need your score; however, if you are applying for a mortgage or home loan, pay to see your score so that you know what interest rates you can negotiate.
Check your credit history with a different credit bureau every four months to stay on top of any errors in your report.
References
Writer Bio
Ethan Schwartz has been a scientific and freelance writer for a year, writing scientific literature for "Gene Therapy" and articles on education, health and personal finance for eHow. Schwartz graduated in 2009 with a Bachelor of Science in biological sciences and will begin medical school in July 2010.