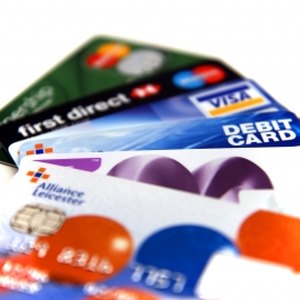 Although you can wait until you get your monthly paper statement to check your credit card balance, you can also do this online if you need the information immediately. Virtually every major credit card issuer allows you to access your account on line and do a variety of tasks, including checking the balance. You simply need to register your credit card, and then it's a simple process to check the balance online whenever you choose.
Type in the correct address to go to you credit card issuer's website. This address should be printed on the back of your credit card or on your old statements. When the address comes up, make sure that it starts with "https" to indicate that the site is secure rather than just "http."
If you have not already registered your credit card or obtained an ID, click the correct option to do this. It will generally be a link that says "Register your card," "Get a user ID," or something similar. When you follow the link, you will be asked for identifying information such as your name, social security number, email address, and credit card number. Some card issuers may also ask for the billing address and your phone number. Once you complete the process and set a password, you will get the information you need to log onto the website.
Log onto the credit card issuer's website by entering your ID and password. If you have forgotten this information, you should be able to retrieve it by answering a security question or going through some other validation procedure.
Review the summary screen that appears after log in. With most credit card issuers, this screen will show your current balance as well as other information such as the last payment you made and the due date and amount of your next payment. If your balance does not show on this screen, select the appropriate option. This will vary, depending on your credit card issuers, but it should say something like "View Balance," "Account Information," or something similar.
If you are having problems accessing your credit card balance online, call the toll-free number on the back of your credit card. Most issuers have an automated system that will allow you to easily access your balance and other information.
Never, ever click through a link that arrives in an email and enter any credit card information. Scammers often send emails claiming to be from your credit card issuer and instructing you to log on to verify your account. These emails contain a link that appears to go to a legitimate site, but it actually goes to a phony site where your information will be stolen. If you need to check your credit card account, manually type the correct link in your browser.
References
Writer Bio
Based in Kissimmee, Fla., Barb Nefer is a freelance writer with over 20 years of experience. She is a mental health counselor, finance coach and travel agency owner. Her work has appeared in such magazines as "The Writer" and "Grit" and she authored the book, "So You Want to Be a Counselor."