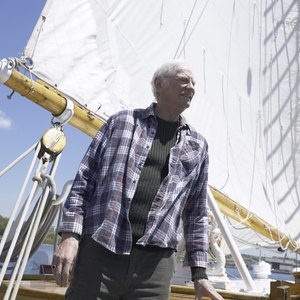 •••
Photos.com/AbleStock.com/Getty Images
Founded by 25 Army officers who started a business to insure their vehicles in 1922, the United Services Automobile Association now provides banking and financial services for numerous military and veteran families. Because it was developed to serve people who can't always go to a physical branch to conduct their banking, USAA offers several ways to check a subscriber's savings account balance.
Online Banking
•••
Photos.com/AbleStock.com/Getty Images
Whether you're overseas or at home in the United States, you can check the balance of your USAA savings account by visiting usaa.com and logging in with your credentials. In addition to viewing your savings account, the financial institution's Internet banking website allows you to make transfers and deposit checks if you meet eligibility requirements.
Mobile Banking
•••
Photos.com/AbleStock.com/Getty Images
While you can access usaa.com on any Internet-enabled device, you can also use one of the financial institution's mobile apps. Available for Android, Blackberry, iPhone and iPad, USAA's mobile apps make it easy for subscribers to check a savings account balance and detailed account history that includes deposits, transfers and withdrawals.
ATMs
USAA subscribers can use any ATM nationwide without incurring a fee from USAA or from the bank with which the ATM is associated. According to USAA, the company will refund any fees that other ATMs charge. To make a withdrawal from your savings account, simply check the bottom of your receipt for your balance. If you don't plan to make a withdrawal, you can still check your balance by inserting your ATM card and selecting "balance inquiry." A receipt will print with your available balance.
Text
If you can't access an ATM and don't have a smartphone or can't get a good signal, you can still check your savings account balance via text. To get just your savings account balance, text the command "sav" to MyUSAA. To view all balances, text the term "bal" to the same number.
References
Google Play. USAA Mobile app. Accessed Aug. 14, 2020.
Writer Bio
Miranda Morley is an educator, business consultant and owner of a copywriting/social-media management company. Her work has been featured in the "Boston Literary Magazine," "Subversify Magazine" and "American Builder's Quarterly." Morley has a B.A. in English, political science and international relations. She is completing her M.A. in rhetoric and composition from Purdue University Calumet.