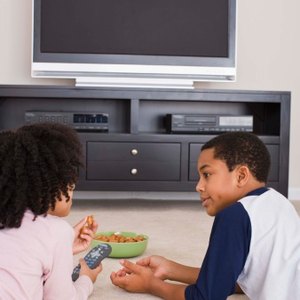 •••
Jupiterimages/Comstock/Getty Images
Blockbuster Movies, like many stores, offers gift cards that you use at any one of their stores or kiosks. As gifts, cards allow someone to rent any game or movie with the credits that you buy for a certain amount. Normally, the gift cards say the total amount on the card, but if you make a purchase and lose the receipt, Blockbuster also lets you check the balance. with three different methods.
Call 1-800-406-6843. Follow the audio prompts and type in your blockbuster gift card number at the appropriate time. Then you receive the balance on the card.
Go to Blockbuster's gift page listed in the reference section. Type in your card number and pin, then click on "Check Balance" to see the remaining credits.
Go to the nearest Blockbuster and present your card to the merchant. The cashier looks up your card and then prints a receipt with the balance.