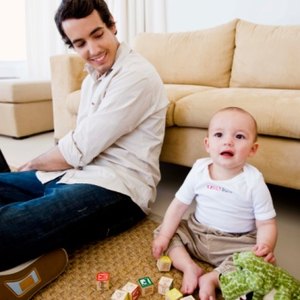 •••
Jupiterimages/Goodshoot/Getty Images
Charities in the Atlanta area that pick up donated goods focus on specific types of items. These charities rehabilitate the items, donate them to the needy or sell them to raise funds. People can donate vehicles, furniture, household goods, clothing and even home-grown garden produce, although produce is only picked up from participating food retailers.
Vehicles
Some charities collect vehicles like cars, trucks, RVs, camping trailers and boats. The charities network with agencies that provide automotive training in rehabilitation programs to fix the vehicles. The agencies either sell the vehicles or donate them to someone who meets needs-based criteria to help her get back on her feet. Car Angel picks up or tows donated vehicles, as does the Children's Wish Foundation. Activated Ministries works with Donate a Car 2 Charity throughout Atlanta, picking up vehicles in any condition.
Furniture
Several charities in Atlanta pick up furniture for distribution to families or individuals who need help setting up a household. The Furniture Bank of Atlanta picks up furniture in good condition. Donors can call, fill out an online form or email the organization to schedule a pickup. The Salvation Army also picks up furniture and appliance donations to support adult rehabilitation services.
Household Items
The American Kidney Fund picks up donations to sell in its resale store in Atlanta. The Salvation Army also accepts household items, including appliances, kitchen items, sporting goods, exercise equipment, electronics and clothing. This charity fixes broken items and sells them in stores throughout the area. Donations sold at Salvation Army stores fund its social programs, children's programs, help for the homeless and emergency financial support.
Food
The Atlanta Food Bank picks up excess food from hotels, caterers and restaurants. The food bank also has a program called Plant a Row for the Hungry, through which home gardeners or farmers can donate fresh produce. Gardeners bring their produce to pickup points where the food bank picks it up for distribution to people in need.
References
Writer Bio
Jackie Johnson is a published writer and professional blogger, and has a degree in English from Arizona State University. Her background in real estate analysis prepared her for objective thinking, researching and writing.