Charities in New Jersey That Take Furniture
by Jeff Lockshin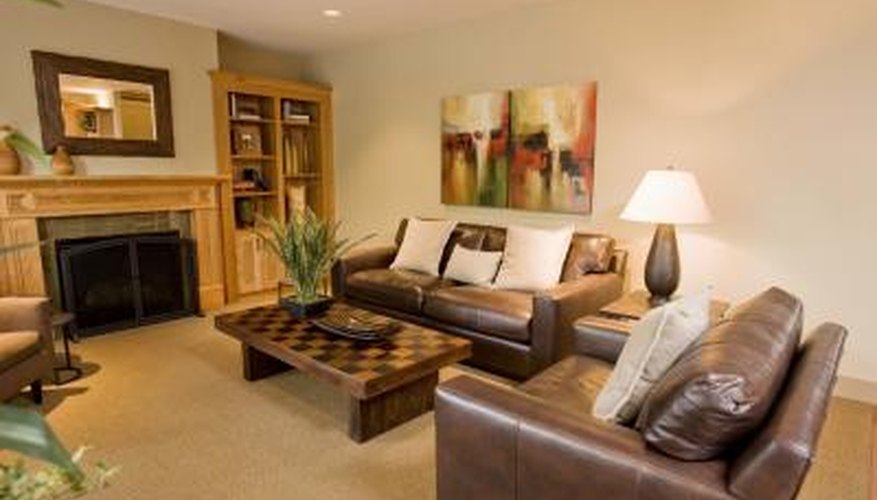 It is likely that a trash collector or local landfill will be the beneficiary of your discarded furniture unless you proactively donate it to charity. Fortunately, there is an abundance of established charity organizations in New Jersey that will gladly take your old furniture. Some will even pick up your items free of charge and provide you with an on-the-spot receipt for tax purposes.
The Salvation Army
The Salvation Army is one of the nation's most well known and trusted charities. In New Jersey, you can bring your old furniture, in good condition, to any one of a dozen Salvation Army donation drop-off locations listed on its website. Donations are sold at one of the charity's thrift shops or received by an individual or family in need. The Salvation Army in New Jersey will also pick up your old furniture. Call the phone number on the website at least one to two weeks before the day you would like a pick-up. Whether you drop off your donated furniture or have it picked up, you will receive a receipt for tax purposes.
Habitat for Humanity
The Morris County, New Jersey Habitat for Humanity ReStore takes gently used furniture. ReStore sells donated furniture and other goods to the general public to generate funds for Habitat for Humanity's charitable home-building projects. Because the furniture is resold, all donations must be in very good condition. You can find out if your furniture meets ReStore's standards and learn about pick-up and drop-off information by phone or via MorrisHabitat.org.
Vietnam Veterans of America
The Vietnam Veterans of America takes donations of used furniture in fair to excellent condition to help and support hospitalized, disabled and homeless vets. You can schedule a furniture pickup online or via telephone through the Vietnam Veterans of America Chapter 510 in Cedar Grove. A tax deduction receipt will be given to you by the driver at pickup.
Other Charities
There are several lesser known charities located throughout New Jersey that are more than willing to accept your furniture donations. You can contact a small local or favorite New Jersey charity for donation information or try one of the following via telephone or online: Interfaith Furnishings of Randolph, the Greystone Park Association Thrift Shop, Market Street Mission Thrift Store,The Institute of Jewish Humanities, NORWESCAP/Family Self-Sufficiency and The Junior League Nearly New Shop.
Photo Credits
Jupiterimages/Comstock/Getty Images