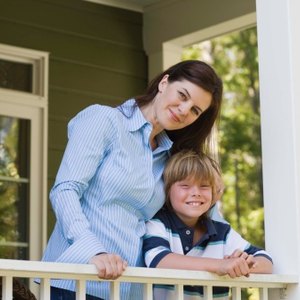 •••
Jupiterimages/Comstock/Getty Images
Charities that donate cars to families provide a humanitarian service that enhances the lives of those in need.These charities give cars to those who could not otherwise afford one. To find charities in your area that donate cars to families, check with local religious organizations and the county social services board.
Charity Cars
Charity Cars is a 501(c)(3) nonprofit organization that provides free vehicles to assist needy families nationwide. Typical recipients include military families, victims of natural disasters and families transitioning from public assistance. It provides free towing for cars--running or not--to individuals who want to donate their cars. All donations are tax deductible. Families interested in receiving a donated car must apply for a car by filling out an application online. Additional requirements include setting up a profile on its website and generating votes from family and friends.
Online Car Donation
Cars donated to Online Car Donation are given to struggling families throughout the United States. Donated cars are checked to see that they meet the program requirements. Repairs are made, and the car is donated to a family or organization. Families interested in receiving a vehicle must complete an application explaining their situation. The organization contacts the family that's selected to receive a car. Individuals making a donation can do so by filling out an application and submitting it online. Once the application is complete, a representative will call the donor to schedule a pick up and confirm details.
Project Self-Sufficiency
Project Self-Sufficiency is a 501(c)(3) non-profit agency that assists low-income families achieve independence in Colorado. As part of its objective, it has a "Cars For Families" program. Families who are already working with staff at PS-S get the chance to apply for a donated car. A selection committee reviews applications and selects the recipients. Businesses, individuals and organizations are encouraged to donate vehicles that are in working condition.
Cars 4 Causes
Cars 4 Causes has given away over $1.1 million dollars worth of cars. To begin the donation process, individuals must complete an online application that includes providing the vehicle's make, model, year and mileage. Once the form is submitted, a donation specialist contacts the donor to confirm the details. Families interested in applying for a donated car must complete an online request form, be residents of California and have sponsorship from a nonprofit or religious organization. Applicants who meet these qualifications will be contacted in if they are selected for the car giveaway.
References
Resources
Writer Bio
Stacey Price started writing for various websites in December 2009. She has an associate degree in public health administration from South Eastern University. She has spent many years working in a hospital setting in the human resource field. She also writes about travel, parenting and beauty/personal care, drawing from more than seven years experience as a licensed cosmetologist.