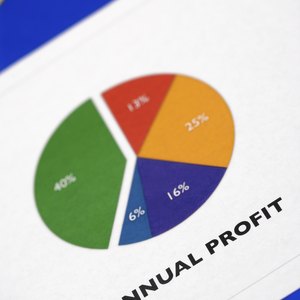 •••
Thinkstock/Comstock/Getty Images
Municipal financial officers are comptrollers, treasurers or directors of finance and work in finance departments of the municipalities. They are responsible for annual budgets, payroll processing, recordkeeping and debt and grant management. Known also as financial managers, they typically earn undergraduate degrees, as well as advance degrees, in business or accounting. Some financial managers receive six-figure salaries, on average, and earn certified municipal finance officers certificates to enhance their credentials.
Qualifications
State requirements for the Certified Municipal Finance Officers designation vary. In the state of New Jersey, for instance, the Department of Community Affairs requires candidates for the designation to complete Rutgers University's Financial Management program. Candidates have to pass eight courses to earn the designation. In contrast, candidates for the designation in the state of Tennessee must pass eleven courses.
Average Salary
The median salary for financial managers is $116,970, but they broaden their employment opportunities as they increase their credentials. Financial managers in the bottom 10 percent of wage earners gross $56,120 a year and those in the top 10 percent earn as much as $166,400 a year, as of the time of publication. Financial managers who have earned the designation and choose to work in local government earn a median salary of $85,290.
Advantages
There are benefits to becoming a certified municipal financial officer. In addition to earning $41 an hour if you choose to work as a government employee, managers who earn the certificate are entitled to take continuing education courses. Plus, financial managers in the government sector work in service-oriented environments where they address challenges that affect the city, county or district.
A Municipality Prerequisite
Some municipalities will only hire chief financial officers who have earned the Certified Municipal Finance Officers certificate. For instance, in the township of Cranford, located in Union County, New Jersey, the designation is a prerequisite for job applicants who will be managing a $32 billion municipal budget for 2011. The designation is a prerequisite for job applicants in Spring Lake Heights Borough in New Jersey as well.
Final Considerations
Candidates who have no experience as fiscal officers and are pursuing Certified Municipal Finance Officers certificates must earn four-year college degrees in areas like business or accounting to be eligible for the designation. Also, while you can qualify for the certificate with four years of job experience and no college degree, some organizations only hire college graduates. Moreover, there are employers that want you to have an advance degree in public administration, law, business or accounting.
References
Writer Bio
Novelist Weldon Garrett published "Against A Brick Wall" and "The Nightingale Call" under Writer's Press and iUniverse in 2002 and 2006 respectively. A corporate business manager, he also teaches writing. He earned a Bachelor of Arts in English and political science from Hunter College and a Master of Arts in business from the State University of New York, Empire State.