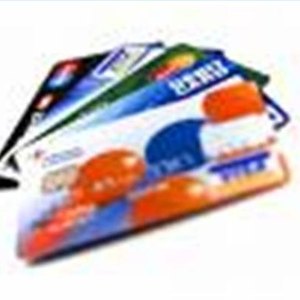 Credit cards that do not require a credit check are often secured credit cards that are costly to obtain. Consumers who need to improve their credit scores will likely choose this option if they also need access to a credit card for travel or business purposes. Other types of prepaid credit cards are also available for consumers who have no interest in credit repair.
Identification
Guaranteed approval prepaid credit cards are cards that you purchase, deposit cash in the account and spend wherever the credit cards are accepted. Essentially they are debit cards with the Visa or MasterCard logo. Your spending power is limited by the amount of your deposit. Secured credit cards also require no credit check, but the credit limit on the cards is equal to the security deposit provided.
Significance
The ability to use credit or debit cards is a necessity for online shopping. Secured and prepaid credit cards offer consumers with bad credit, no credit or no bank account the same purchasing power as everyone else.
Types
There are significant fees involved with secured credit cards, including setup charges, monthly service charges and annual fees. Persons who choose this type of credit card usually do so as a means to elevate their credit scores. Prepaid credit cards, on the other hand, are not as costly, but they often do not report to the credit bureaus. Prepaid credit cards are actually debit cards and may have monthly fees and/or activation fees, but most do not. No credit check is needed, as you can only spend the amount you deposit on the card. Search for these cards online at credit.com for easy comparisons (see Resources below).
Benefits
Paying your secured credit card on time may pave the way for you to obtain unsecured credit if the bank you choose reports to the major credit bureaus. Good reports help you build good credit. Persons who do not have a bank account with an attached debit card can purchase prepaid credit cards. Prepaid credit cards are also great gift ideas.
Considerations
If you have bad credit, it may take years to strengthen your financial position to the point of qualifying for an unsecured credit card. Being able to have the credit power without the credit check is a key consideration of both secured and prepaid cards.
References
Writer Bio
Katherine Kally is a freelance writer specializing in eco-friendly home-improvement projects, practical craft ideas and cost-effective decorating solutions. Kally's work has been featured on sites across the Web. She holds a Bachelor of Science in psychology from the University of South Carolina and is a member of the Society of Professional Journalists.