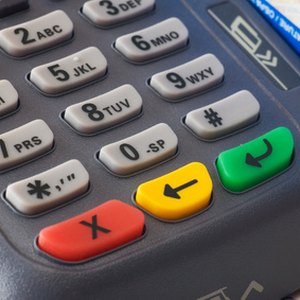 •••
credit card terminal image by Igor Zhorov from <a href='http://www.fotolia.com'>Fotolia.com</a>
A Link card is a debit card provided to individuals in Illinois who qualify for benefits. The card is available only to Illinois residents and is a form of welfare. Funded with government monies, it allows many low-income families to afford to pay their bills through cash assistance and to purchase food via the Supplemental Nutrition Assistance Program.
Qualifications
To qualify for a Link card you must meet the income requirement, which varies by county, as well as be a U.S. citizen or eligible for immigration status.
Benefits
The Illinois Link card provides cash benefits to applicants who qualify, as well as food stamp benefits. The amount of your benefits is based on your income and your household size.
Payments
The benefits are issued once a month on the same day of the month. Most benefits are active for six months, with the option of recertifying for benefits. However, in some counties, if you have stable employment, you may qualify for benefits for a year without interruption.
Purpose
The purpose of the Link card is to make benefits accessible to recipients in the safest way possible. The Link card acts a traditional debit card, which can be used in a more discreet manner than physical food stamps.
How to Apply
To apply for the Illinois Link card program, visit your nearest Department of Human Services office. Complete an application and submit documentation validating your income, identity and household size. Additionally, you can apply online by clicking the link in the resource section of this article. Once your application is approved, you will receive your Link card in the mail within seven to 10 days.
References
Writer Bio
Based in Chicago, Kenyonda Bradley has been writing for online publications since 2008. With more than 10 years of experience as a hairstylist, she is also studying to become an elementary school teacher.