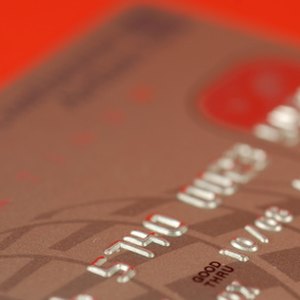 Department store credit cards can be a useful financial resource when used responsibly. A Belk card can help build a credit history and allow you to buy items that you may need without paying the full purchase amount in one lump sum. However, there are many reasons why someone may want to cancel a store card. You may have too many credit cards, or you may no longer have a Belk nearby. Canceling a credit card from a department store, like a Belk card, involves certain steps and procedures.
Have your latest statement handy. This will provide you with your account number and other basic information that may be useful, such as the amount of your last payment or any remaining balance. If you do not have your account number, you can access your account with your social security number, so have that information available as well.
Call customer service at 866-235-5443. Belk cards cannot be canceled online.
Enter your account number when asked (or, if you don't have it, enter your social security number). Then follow the prompts until you reach a representative. Tell the customer service representative you want to close your account. You may be required to provide additional information to confirm your identity, such as your date of birth and mailing address.
Discuss payment of any remaining balance with your customer service representative, as having a balance may affect your ability to close the account.
Confirm with the customer service representative that your account will be marked as closed by the account holder, not closed by the credit granter. This is an important step that can help protect your credit, as an account closed by the issuing company can negatively affect your credit score.
Request written confirmation from Belk confirming that your account is closed. The company should mail you a letter with this information. Be sure to take down the name of your customer service representative and any confirmation numbers she provides.
Cut up and dispose of your Belk card. Retain any statements and other information relating to the account for later reference, or shred them if you choose not to retain them.
Check your credit report. After a month has passed, review your credit report to ensure that the account is marked as closed by the account holder and that the balance and other information is current.
References
Resources
Writer Bio
Melissa Jean Morlyn began writing for newspaper and magazines in 1997, and also has extensive experience as a marketing copy writer. Her articles have been featured in such publications as "The Albany Herald," "Albany Magazine" and "THE Journal." Morlyn holds Bachelor of Science degrees in English and journalism from Troy State University.