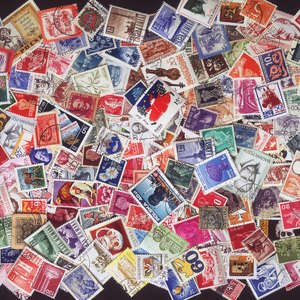 •••
ElFlacodelNorte/E+/GettyImages
U.S. postal stamp prices increase to keep up with the rising costs of inflation. Today, you can purchase stamps at a variety of locations, such as convenience stores, grocery stores and even warehouses. Reselling stamps is not illegal. Although you need approval to act as an official contractor or participate in USPS programs, you are free to resell your new or used postage stamps.
If you find yourself not using all of the stamps you purchased, you can resell your postage stamps to someone who needs them.
Selling Stamps in Stores
The USPS allows retailers to sell stamps if they participate in the Stamps on Consignment program. The program allows retailers to offer convenience to their customers, but there is no compensation for the service. Stores do not receive discounted prices and must sell the stamps at or below the current postal prices. As part of the agreement for program participation, retailers cannot charge a handling fee, stocking fee or any other fees. If you are interested in the program, you must complete and submit the Over the Counter Stamp Consignment Agreement along with a questionnaire.
Contract Postal Unit
A Contract Postal Unit allows you to provide full service retail products and services to postal customers at the same USPS prices. In addition to selling stamps, you would also offer shipping services. Contact Postal Unit partners to receive compensation for their services based on performance. A retailer that participates in the program is provided USPS branding and signage rights. To participate, you must have a build-out that meets postal regulations. You cannot provide any products or services that the are similar to or competitive with the USPS services offered. The requirements for becoming a Contract Postal Unit supplier are far stricter than those for selling stamps through the consignment program.
Selling Unused Stamps
If you have extra unused stamps lying around purchased from an approved reseller or post office, you can resell them to the public without having to gain approval from the USPS. You are not required to sell your stamps at the face value. You can legally sell your stamps for any price you want. For example, if you purchased a large amount of Forever stamps in 2005, you can resell them at the current postal rate and potentially make a profit.
Selling Used Stamps
Although stamp collectors generally seek unused stamps, rare and old stamps may still be valuable even if they are used. If you are selling used stamps, you will want to do a little research beforehand. The way a stamp is cancelled and whether it was actually used for postage can affect the value. A lightly cancelled stamp is a mark in the corner that does not obscure the design. A bull's-eye cancellation mark is directly in the middle and shows when and where the stamp was cancelled. You can sell your used stamps to private collectors and dealers or through public auction sites, such as Ebay. If you choose to sell your used stamps online, do not attempt to photograph the stamp. You can get a more accurate, detailed image by using a scanner.
References
Writer Bio
Jeannine Mancini, a Florida native, has been writing business and personal finance articles since 2003. Her articles have been published in the Florida Today and Orlando Sentinel. She earned a Bachelor of Science in Interdisciplinary Studies from the University of Central Florida.