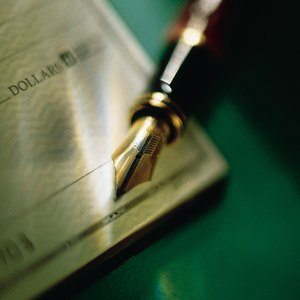 •••
Comstock/Comstock/Getty Images
If you want to order checks for your Key Bank checking account there are several ways to go about it.
Geography
Checks can be ordered from a branch office. You will need identification and your checking account information. The bank representative will need to know what number your check order should start with.
Features
Checks can be mailed directly to your home or they can be mailed to the branch office. A representative will call you when the checks have arrived.
Considerations
You can order checks by calling (800) 539-2968 and you will be able to speak with a representative that will ask you for some information. You should receive your checks in seven business days.
Function
Go to the Key Bank website and order checks online. You will need to be registered with a user name and password.
Benefits
Three different ways to order checks can prove to be very convenient. Some people are not comfortable going online and some individuals are not able to make it to a branch office. If one way does not work you can always choose another.
References
Writer Bio
Melvin J. Richardson has been a freelance writer for two years with Associated Content, and writes about topics such as banking, credit and collections, goal setting, financial services, management, health and fitness. Richardson has worked for several banks and financial institutions and gained invaluable experience and knowledge. Richardson holds a Master of Business Administration in Executive Management from Ashland University in Ashland Ohio.