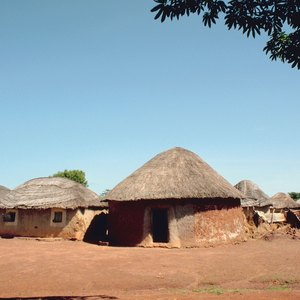 •••
Jupiterimages/Photos.com/Getty Images
Since volunteers serve in the Peace Corps for 27 months, it is wise to plan accordingly, especially when it comes to finances. Having a credit card often makes shopping abroad much easier. Therefore, the Peace Corps doesn't prohibit volunteers from having a credit card or credit card debt while serving.
Serving in Peace Corps with Credit Card Debt
People interested in serving in the Peace Corps will not be barred from service because they have credit card debt. In fact, the Peace Corps advises new volunteers on how to pay their bills, including credit cards, while overseas. Furthermore, in the Peace Corps' Working Overseas Guide, the organization informs new volunteers that credit cards and other charge accounts are convenient payment methods when making purchases overseas.
Using Credit Cards Requires Advance Planning
When using credit cards overseas, the billing and payment process can be slow. For this reason, it is advisable to pay credit card charges immediately after purchases or shortly after. This can often be done through an online bill pay service through the volunteer's financial institution or credit card company. By staying on top of credit card charges in this way, volunteers can avoid accumulating unexpected interest and late fees.
References
Writer Bio
Based on the West Coast, Mary Jane Freeman has been writing professionally since 1994, specializing in the topics of business and law. Freeman's work has appeared in a variety of publications, including LegalZoom, Essence, Reuters and Chicago Sun-Times. Freeman holds a Master of Science in public policy and management and Juris Doctor. Freeman is self-employed and works as a policy analyst and legal consultant.