Can the IRS Ask for a Copy of My Marriage Certificate?
by Amanda Erickson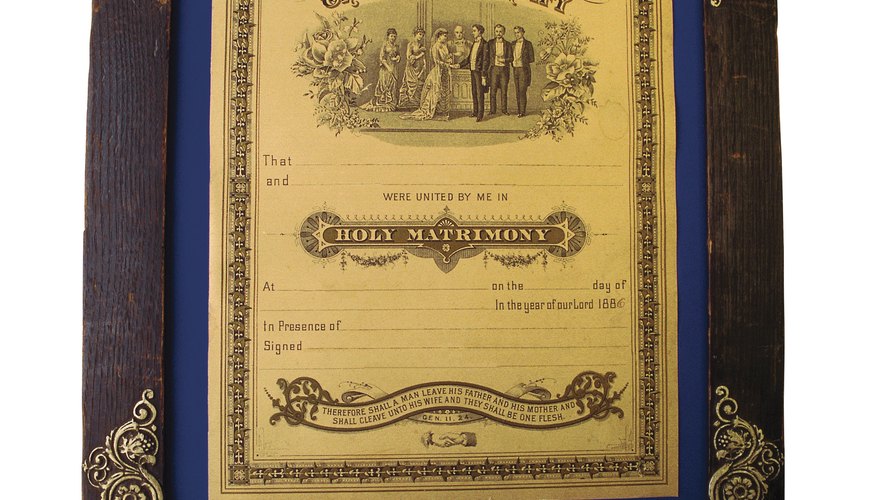 The Internal Revenue Service is privy to the intimate details of your life, including your marriage status. Though it is rare for the IRS to request your marriage certificate, the agency might need to verify your joint filing, get background information for a full audit or need proof of your name change after marriage. If the IRS asks for a copy of your marriage certificate, you will have to comply.
Find an original, certified copy of your marriage certificate. Include the certificate with any other requested information and forms. Before you submit your certificate, make copies to have on hand in case the certificate is lost or damaged in transit.
Mail your marriage certificate to the IRS. Use certified mail so you can track the document. That way you will be notified when it arrives.
Call the IRS if you do not receive your marriage certificate when the agency returns your other materials.
Photo Credits
Comstock Images/Comstock/Getty Images