Can a First Time Home Buyer Purchase Without a Down Payment?
by Lisa Weber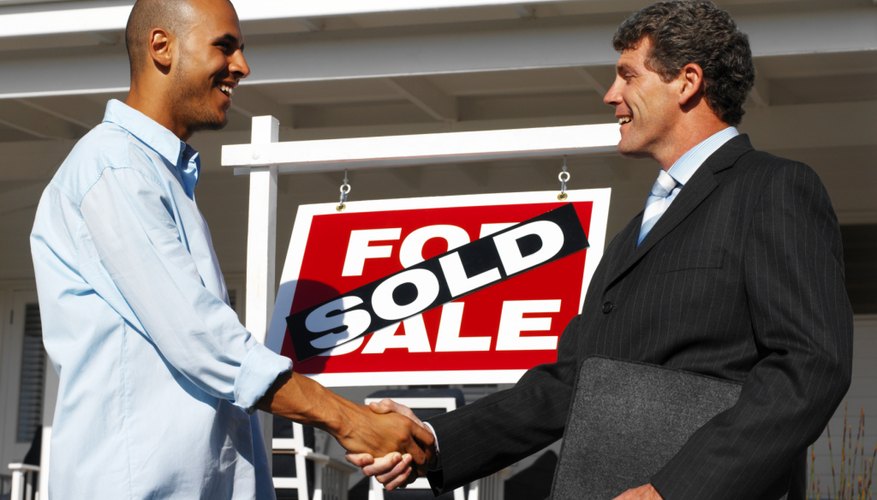 Buying a home is a huge milestone. When you consider the money that must be saved for closing costs, moving costs and home furnishings, there's not always money left for a down payment, leaving many potential homeowners frustrated. However, there are mortgages available for some first-time buyers who want to purchase a home, but do not have any money for a deposit.
VA Loan
The VA loan, administered by the Department of Veterans Affairs, is available to qualified active and retired members of the military service and their unmarried widows. The most common loan is a 30-year fixed rate. With this loan guarantee in place, lenders provide 100 percent home financing for first-time home buyers. The VA funding fee is included in the home's purchase price and is added into the monthly mortgage payments.
Navy Federal
Navy Federal Credit Union, the largest credit union in assets and membership in the United States, offers 100 percent financing to members buying primary homes. These types of loans are usually restricted to members of the military, some civilian employees of the military and U.S. Department of Defense, and members of their family.
Rural Development
Potential homeowners who have good credit history and can afford all of the costs associated with ownership, including taxes and insurance, may qualify for the United States Department of Agriculture Rural Development. This program is designed to help low- and moderate-income families purchase homes in approved rural areas. Rural Development works with approved local lenders to offer 100 percent financing opportunities.
Creative Financing
For home buyers who don't qualify for existing loans, there are creative purchasing options available. Sometimes, the seller of the house will finance the purchase, so that the buyer makes monthly payments to the seller, rather than to a bank. The terms of this kind of loan should be drawn up by a lawyer. Another option is to allow a friend or family member to give you the money for a down payment in exchange for equity into the home. Further, there are some charities that provide down payments as gifts or grants.
Other Considerations
Even if you have been fortunate enough to secure a no-down-payment loan, there will still be costs associated with the closing. Expenses vary from transaction to transaction and state to state, but home buyers can expect to pay fees charged for obtaining a mortgage, the cost of any home inspections, insurance and taxes at the home closing.
Photo Credits
George Doyle/Stockbyte/Getty Images