Can You File Bankruptcy Twice?
by Ciele Edwards ; Updated July 27, 2017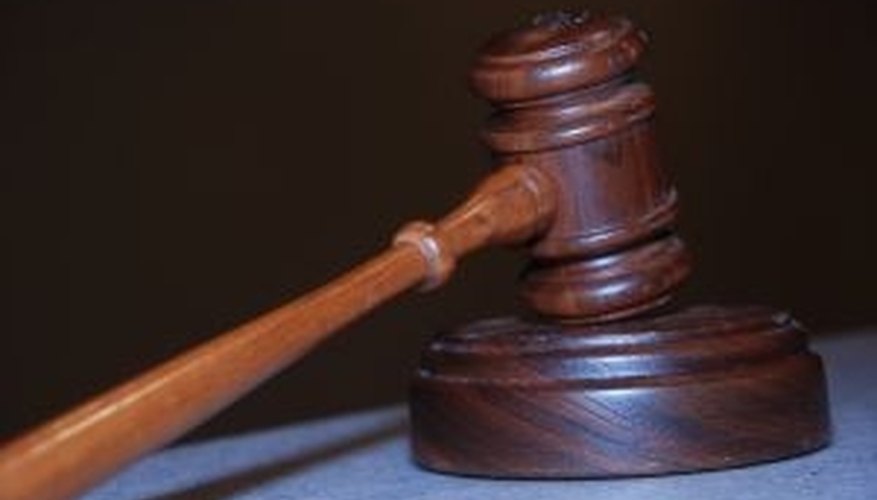 If debts are causing you intense stress and you have no way to repay them on schedule, you may consider filing for bankruptcy. Even if you have filed for bankruptcy in the past, you may file again subject to federal time constraints on repeat filings.
Types
You may file either a Chapter 7 or Chapter 13 bankruptcy. A Chapter 7 bankruptcy will liquidate your unprotected assets and discharge your debts, while a Chapter 13 requires you to follow a repayment plan.
Time Frame
After filing bankruptcy, you must wait six to eight years before filing a Chapter 7 bankruptcy and two to four years before filing a Chapter 13 bankruptcy, depending on which chapter your original bankruptcy was filed under.
Considerations
If your financial situation changes and you are in the process of paying off a Chapter 13 repayment plan, you may be eligible to switch to a Chapter 7 bankruptcy without filing a second time.
Risks
The automatic stay that provides you with legal protection from creditors once you file for bankruptcy may be reduced or eliminated if you file repeatedly.
Warning
Some debts, such as student loans and overdue child support payments, cannot be discharged via bankruptcy, no matter which type of bankruptcy you choose or how many times you file.