How Can I Get a Cash Advance on My Discover Card?
by Amanda McMullen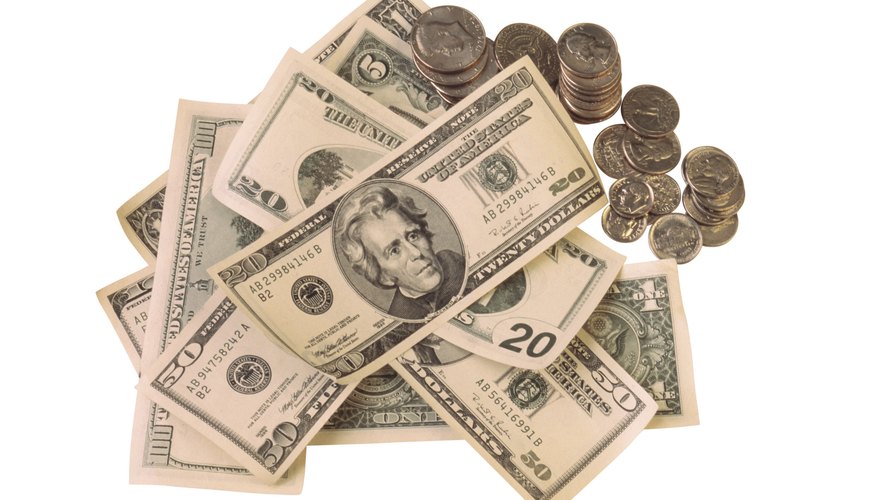 If you have an active Discover card, you can use it to pay for purchases or services from any vendor who accepts Discover credit. If a vendor doesn't process credit cards or doesn't accept credit from Discover, you can still use the card to make the payment by obtaining a cash advance. Discover allows you to obtain a cash advance using four different methods: cash checks, banks, automated teller machines and cash deposits into your checking account.
Cash Checks
Cash checks are directly connected to your credit account, and you can use them to pay any vendor who accepts personal checks. Each time you use a check, your Discover card's balance will increase. You can order cash checks from Discover's website or by calling customer service.
Banks and ATMs
When you obtain a cash advance using a bank or ATM, you will receive the money in the form of cash. To obtain a cash advance from a bank, present your photo ID and Discover card to the teller and request the amount you need. To obtain cash from an ATM, you must first create a personal identification number, or PIN. To create your PIN, visit Discover's website, log into your account and select "create or change your PIN." You can then use this PIN to make ATM withdrawals using your Discover card.
Cash Into Checking
Cash deposits into your checking account will raise your checking account balance, allowing you to make withdrawals or use your debit card to access the money. You can typically transfer money from your credit card into your banking account if you have used the account to make your Discover payments in the past. To make a cash deposit into your checking account, log into your account on Discover's website and make the transfer.
Limits
In addition to your overall credit limit, Discover will impose a lower limit on the amount of money you can receive through cash advances; this is called your "cash credit line." This limit may change based on purchases or balance transfers you make. To check your current cash credit line, call customer service or visit Discover's website to view your account information online. Keep in mind that any cash advance you obtain will lower both your cash credit line and your overall credit limit.
Photo Credits
Ablestock.com/AbleStock.com/Getty Images