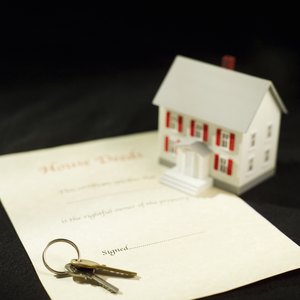 •••
Stockbyte/Stockbyte/Getty Images
When a real estate contract ends due to cancellation, the party at fault may face liquidated damages. Buyers and sellers spend time and money throughout the process to prepare the home to convey. Cancellation, especially when it comes far along in the deal, can jeopardize a short sale and lead to foreclosure. Nevertheless, a buyer may cancel if the home does not meet the sale agreement's conditions at the time of the final walk-through.
Short Sales
A short sale, also known as a preforeclosure sale, differs from a traditional sale because the seller often faces foreclosure otherwise. The seller's lender voluntarily agrees to a sale of the home for proceeds that fall short of paying off the mortgage debt. Often a challenging and drawn-out process, short sale approval from the lender may take several months to acquire. Once approved, the sale must close by the lender's deadline and the seller moves out.
Final Walk-Throughs
The buyer, usually with his agent, walks through the property one last time before the transaction closes to ensure the home is in the agreed-upon condition. During his final inspection, he ensures that all necessary fixtures and appliances are in place, repairs have been made and the seller has removed all personal contents and left the home relatively clean. Typically, a broom-clean home free of trash, personal property and debris is sufficient for a short sale home to pass the final walk-through.
Risks
Buyers may run a slightly higher risk of an unsatisfactory final walk-through in a short sale deal than in a traditional sale. The financially distressed seller of a short sale home may skimp on making repairs as agreed upon or to the buyer's standards. The seller may also lack the means to clean the home sufficiently and remove personal items in a timely manner. Distressed property sales, including short sales, are prone to vandalism, destruction and the removal of valuable improvements, especially when vacated well before closing.
Consequences
As the homeowner, the seller is responsible for meeting all contract terms in a short sale. Although as the buyer you can waive your right to perform a final walk-through, this may be your only chance to hold a seller accountable if he fails to leave the home as agreed upon. Otherwise the deal goes through and you receive the property in whatever condition the seller left it.
References
Resources
Writer Bio
Karina C. Hernandez is a real estate agent in San Diego. She has covered housing and personal finance topics for multiple internet channels over the past 10 years. Karina has a B.A. in English from UCLA and has written for eHow, sfGate, the nest, Quicken, TurboTax, RE/Max, Zacks and Opposing Views.