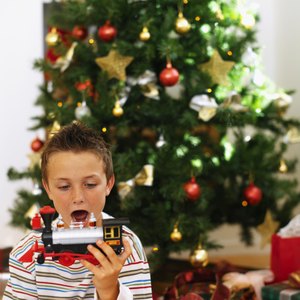 •••
Stockbyte/Stockbyte/Getty Images
The Salvation Army USA operates a Christmas-assistance program, which includes a toy giveaway, through its community centers. Parents and others acting on behalf of children register each year to receive Christmas toys. The Salvation Army relies in part on donations from its Red Kettle campaigns and partnerships with other nonprofit organizations to meet the needs in communities. Children and families must meet the Salvation Army's eligibility requirements to participate in the annual toy giveaway.
Annual Application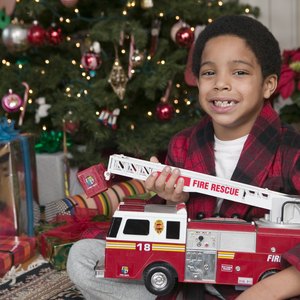 •••
Stockbyte/Stockbyte/Getty Images
Some local Salvation Army centers hold annual registration periods for families to register to receive Christmas toys. Other centers scheduled appointments at specific locations to apply for assistance. Use the location search engine on the Salvation Army USA website to find your local center. Some local centers require families to receive assistance in the same county or community in which they live. Although many centers begin processing requests for the toy giveaway in October, contact your local Salvation Army center or visit its website to find out the current year's dates and locations for registration and application.
Proof of Identity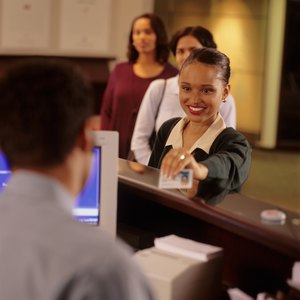 •••
Stockbyte/Stockbyte/Getty Images
Check your center's requirement for identification; generally, you need to verify the size of your family and provide proof of identity for all household members. Centers accept a variety of documents. For example, a school immunization record often is accepted in lieu of a birth certificate. Other documentation includes:
photo identification for the parents or head of household
birth certificates or other proof of identity for children and other family members
Social Security cards
Income Verification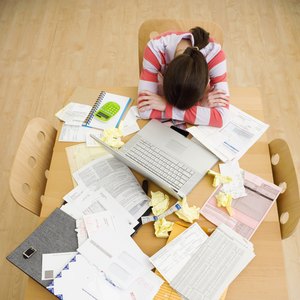 •••
Stockbyte/Stockbyte/Getty Images
The Salvation Army provides Christmas toys to children of low-income families or of families who are experiencing a financial crisis. Many families are referred for assistance by nonprofit organizations or social workers. The Salvation Army requires the most recent verification of income for all family members.
Paycheck stubs from employment
Eligibility letter showing amount of financial assistance received, such as payments from Temporary Assistance to Needy Families
Proof that children receive free or reduced school lunch
Statement showing amount of government benefits such as Social Security disability
Proof of a financial crisis, such as an application to a charity for payment of a utility bill or rent
Distribution Dates and Sites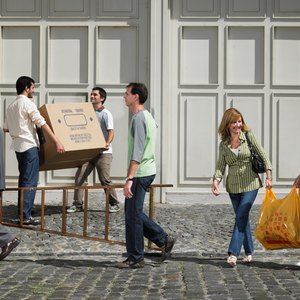 •••
Stockbyte/Stockbyte/Getty Images
Local Salvation Army centers publish their distribution dates and sites each year. Your center might have one distribution site or multiple sites in different counties or sections of a city. Some centers have one distribution date, while others have five or more days. Some centers provide families with holiday food baskets in addition to the toys. Your local Salvation Army center will provide you with distribution information if you are approved to receive Christmas toys. Bring required paperwork and identification with you to the distribution site.
References
Writer Bio
Gail Sessoms, a grant writer and nonprofit consultant, writes about nonprofit, small business and personal finance issues. She volunteers as a court-appointed child advocate, has a background in social services and writes about issues important to families. Sessoms holds a Bachelor of Arts degree in liberal studies.