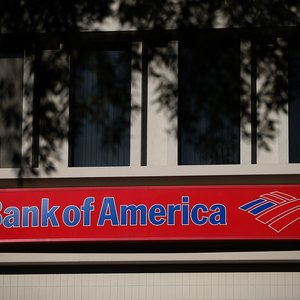 •••
Justin Sullivan/Getty Images News/Getty Images
Before you can check a Bank of America Mastercard balance online, you have to enroll in the company banking program through its website. Online access allows you to check your balance, view your statements, pay your bill and make changes to your personal information.
Enroll in Online Banking
To enroll on the Bank of America site, click on the "enroll" link above the log-in box at bankofamerica. Insert the Bank of America credit card number and your Social Security number or tax identification number. The website will prompt you to create a user ID and passcode to log in with, as well as set up a SiteKey for security. The dashboard will show all of your Bank of America accounts and balances.
Other Methods
You can check the balance on your phone or tablet as well. Download the Bank of America mobile app, log in using your online banking user ID and passcode and view your account balance through the app. To check your balance over the phone, call the number on the back of your card or call the general credit card customer service number at 1-800-732-9194.
References
Writer Bio
Lindsey Thompson began her writing career in 2001. Her work has been published in the Cincinnati Art Museum's "Member Magazine" and "The Ohio Journalist." You'll also find her work on websites like Airbnb, Chron.com, and USAToday.com. Thompson holds a Bachelor of Science in journalism from the Scripps School of Journalism at Ohio University.