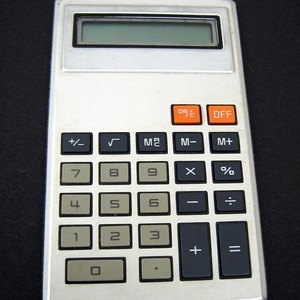 Profits are the lifeblood of company operations. Without profits, companies have difficulty staying afloat and have to borrow or raise funds from other areas. In fact, many CEOs and CFOs have a compensation plan directly related to earnings growth, which can be calculated with net income or earnings per share. Earnings growth can be calculated by comparing the increase to the original earnings value.
Determine the original value of company earnings. Earnings are usually measured in terms of net income or earnings per share, both of which can be found on the net income statement of a company. The net income statement can be found in the annual report, which you can download from an favorite investment research site or the company website.
Determine the ending value of company earnings. This is the current value. For instance, let's say Quarter 1 earnings are $100,000 and Quarter 2 earnings are $200,000.
Subtract the ending value from the beginning value for the difference between the two earnings amounts. For instance, $200,000 minus $100,000 equals $100,000.
Divide the difference by the original value. For instance, the difference in this example is $100,000 and the original value is also $100,000. Therefore, the earnings growth rate is 1.00 ($100,000 divided by $100,000) or 100 percent (1 times 100).
Writer Bio
Working as a full-time freelance writer/editor for the past two years, Bradley James Bryant has over 1500 publications on eHow, LIVESTRONG.com and other sites. She has worked for JPMorganChase, SunTrust Investment Bank, Intel Corporation and Harvard University. Bryant has a Master of Business Administration with a concentration in finance from Florida A&M University.