What Is 'Cafe 125' on a W-2 Tax Form?
by Grace Ferguson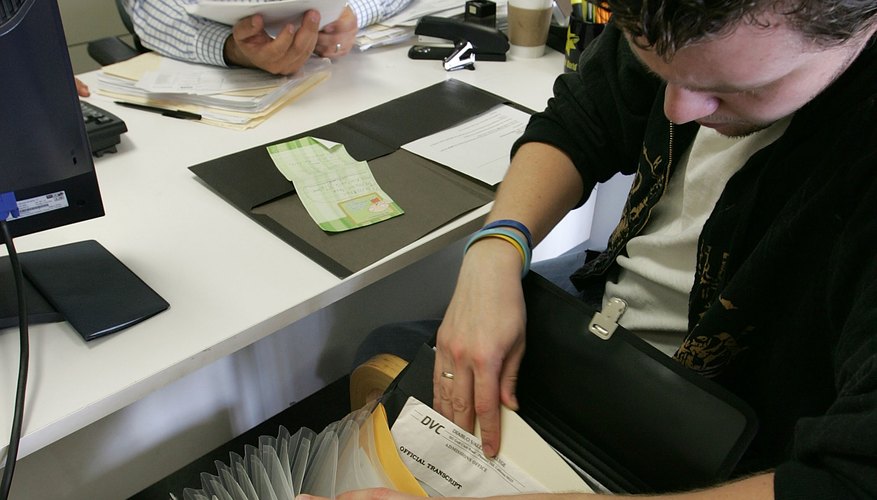 Your employer-sponsored benefits plan may offer incentives that you're unlikely to get on your own. This includes a cafeteria, or Section 125, plan, which allows you to pay your premiums with pretax money. Since your premiums aren't taxable, they're not included in your taxable wages on your annual W-2. Your employer may put your premiums in Box 14 of your W-2 and abbreviate the plan as Cafe 125.
Types of Benefits
A cafeteria plan may include health, accident, disability and life insurance; flexible spending accounts such as dependent care assistance and health savings accounts; qualified 401(k) contributions; and adoption assistance programs. To offer cafeteria plan benefits, your employer must develop a plan that meets Section 125 of the Internal Revenue Service. Box 14 of your W-2 would show only the benefits that apply to you.
W-2 Taxable Wages
Pretax means that your payments are taken out of your wages before taxes are calculated; this gives you a tax advantage, reducing your taxable income and therefore your tax burden. It also means your premiums are excluded from the taxable wages box of your W-2. For instance, Box 1 shows your wages from which federal income tax were deducted, Box 3 shows your Social Security wages from which Social Security tax was deducted and Box 5 shows your Medicare wages from which Medicare tax was deducted. Boxes 16 and 18 show your state and local wages from which state and local income taxes were deducted. Your cafeteria plan premiums aren't included in the boxes that represent the taxes they're excluded from.
Applicable Box
The data in Box 14 of your W-2 is for informational purposes. Your employer may include your cafeteria plan premiums in this box, plus any nontaxable wages you received. Your employer may individually list each type of deduction and the annual amounts, or if all your pretax deductions were exempt from the same taxes, it may lump premiums together and state one amount.
Tax Exemptions
Each cafeteria plan benefit has its own tax implication. Your health insurance plan, for example, is exempt from Social Security tax, Medicare tax, federal income tax, and, if applicable, state and local income tax. Your life insurance premiums on coverage that exceeds $50,000 are exempt from income tax, but not Social Security tax or Medicare tax. In this case, your employer may show your cafeteria health insurance premiums as one amount and your life insurance premiums as a different amount on your W-2.
Considerations
For your actual gross wages, add your cafeteria plan amounts plus any nontaxable wages you received such as mileage and other expense reimbursements to the taxable wages amounts on your W-2.
Photo Credits
Justin Sullivan/Getty Images News/Getty Images