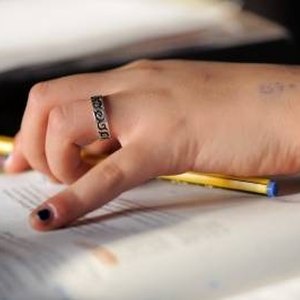 •••
freedigitalphotos.net
Based in Toyota City, Japan, with over 300,000 employees, Toyota Motor Corporate is a worldwide leader in automotive manufacturing. The company designs, manufactures, assembles, and sells automobiles from minivans to hybrid vehicles. Some of its brands are Yaris, iQ, Scion xB, Camry, REIZ, Mark X, Premio, Allion, Lexus, Sequoia, 4Runner, Blade and Avensis. Buying the stock is just as easy as buying any other US-based company because it has American Depository Shares (ADS---TOYOTA MTR CP), which allow it to trade on the NYSE as a foreign company. It is the equivalent of buying the stock of any other public US-based company.
Research Toyota stock. Pull up a chart and most recent news articles. The ticker symbol for Toyota is TM (NYSE---TOYOTA MTR CP ADS). If you have a broker, request analyst reports. See Resources for a link to Yahoo! Finance research on Toyota.
Review the definition of an ADS. According to InvestorWords, an ADS is, "A U.S. dollar-denominated equity share of a foreign-based company available for purchase on an American stock exchange." ADS shares are usually issued by a bank. Essentially, these are international stock certificates.
Determine if you want a broker (face to face) or an online broker account. Do you need to be able to reach someone or do you prefer a text? If you are looking to make a trade at a discounted rate, finding an online brokerage is key. E-trade and Ameritrade are two reputable online firms.
Request an application or fill out an online application. You will be required to send or wire funds if you open the account online.
Determine how much you want to invest in Toyota at the given price. If you want to invest $100,000 and Toyota is selling for $100 you can buy 1000 shares, disregarding transaction costs. That is, divide the amount you wish to invest by the current price of the the Toyota ADS. This is an estimate of the amount of shares you will be purchasing at the current price.
Make a Buy Order. Follow the instructions to make a purchase (buy) order if online or call up a representative to help walk you through it. You will need to have the ticker symbol (TM), amount of shares you wish to purchase, the price you would like to purchase the shares at, and the length of time you would like the order to remain outstanding ('good until' date).
Buy mutual funds. Another way to buy Toyota stock without actively managing it is to buy mutual funds with Toyota ADS holdings. The largest holders of Toyota are Fidelity Diversified, Fidelity Overseas Fund, and Fidelity Blue Chip Growth Fund. Franklin Templeton VIP TR---Foreign Securities Fund also owns a significant share.
Request or print out the confirmation on the "good until" date, the number of shares and the price.
References
Writer Bio
Working as a full-time freelance writer/editor for the past two years, Bradley James Bryant has over 1500 publications on eHow, LIVESTRONG.com and other sites. She has worked for JPMorganChase, SunTrust Investment Bank, Intel Corporation and Harvard University. Bryant has a Master of Business Administration with a concentration in finance from Florida A&M University.