How to Buy Shares of Dividend-Paying Companies Without Paying Broker Fees
by Mike Parker ; Updated April 19, 2017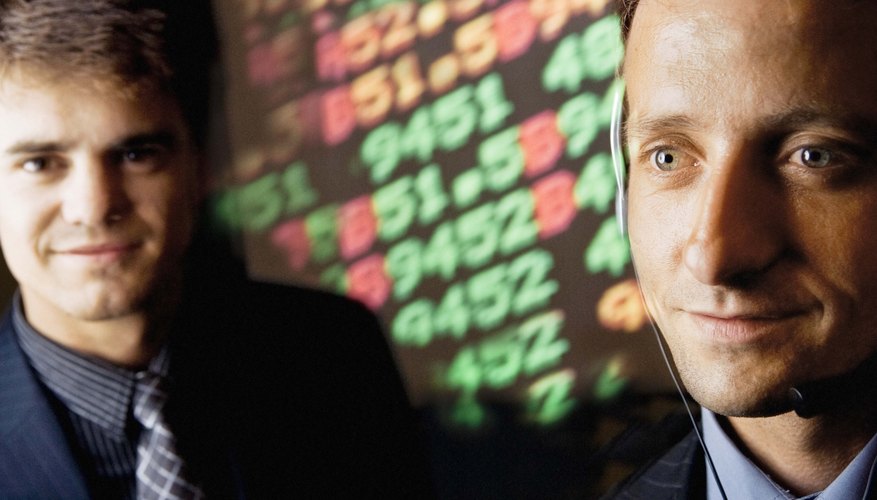 You may purchase shares of an established, mature company that has a long history of paying regular quarterly dividends in order to gain a stream of predictable income. Traditionally, you would engage the services of an investment broker who would purchase the stock on your behalf and you would pay a commission for this service. It is possible to buy stock directly from some dividend-paying companies through their direct stock-purchase plans and avoid paying broker fees.
Step 1
Search online for a company you are interested in. Navigate to the company's website and find the link to its Investor Relations page. Research public information on the Investor Relations page to determine whether the company's performance in the market meets your expectations and needs. Request a copy of the company's most recent annual report. The annual report will provide information regarding the company's management, earnings and dividend payment history. The Investor Relations department will also be able to tell you whether the company offers a direct stock-purchase plan. Repeat the process with several different companies until you find the company whose direct stock-purchase plan best meets your needs. Request a plan prospectus from the company's Investor Relations department and read it carefully to make sure you understand all the plan features, benefits and restrictions.
Step 2
Enroll in the company's direct stock-purchase plan. Some companies require you to complete a paper application while others allow you to enroll online. A direct stock-purchase plan account is an investment account, so you will have to provide certain information required by government regulatory agencies, which may include your name, address, Social Security number and contact information. You will need to provide information on how you wish to fund your direct stock purchase and how you wish to receive your dividends. You may have the option of reinvesting all or a portion of your dividends back into additional shares of the company's stock, or you may elect to receive all or a portion of your dividends in cash.
Step 3
Fund your account. Companies that offer a direct stock-purchase plan may have an enrollment fee in additional to minimum initial investment requirement. They may have minimum amount requirements for additional investments. They may only offer direct stock-purchase plans to individuals who already own stock in the company. Some companies will allow you to deposit funds electronically while others may require a paper check. Requirements for funding your account are stipulated in the plan prospectus.
Tips
Dividend reinvestment programs in direct stock-purchase plans allow you to take advantage of the concept of compound interest. Direct stock-purchase plans typically invest all funds from all investors in company stock at a set time at the current market price. You will not be allowed to stipulate the time or price of the trade.
Warnings
Stock investments are not insured by the Federal Deposit Insurance Corporation or any other federal agency. Stock can decrease in value. You may lose some or all of your investment. Past performance is never a guarantee of future results.
Photo Credits
Jupiterimages/Goodshoot/Getty Images