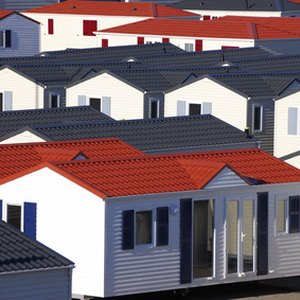 •••
mobiles home 5 image by Marc Rigaud from Fotolia.com
A mobile home is a dwelling with an integrated chassis with a width of at least 8 feet and transportable in one or more sections. One in three homes in Florida is a mobile home, according to the Florida Department of Highway Safety and Motor Vehicles.
Comparison Shop
Compare costs of various floor plan designs and decor from several dealers before deciding to purchase. Inquire about the details in construction methods and materials used, and make sure it displays a label certifying code compliance with the U.S. Department of Housing and Urban Development (HUD).
Financing and Contracts
Do not rely on oral agreements with your mobile home dealer, and make sure you understand which items in your contract are your responsibility. If you are selling another home you own to purchase the mobile home, make sure that is stated in your contract. Do not place a deposit without completing a sale, because this may forfeit part of your deposit.
Choosing a Park
Before finalizing your purchase, make sure you have a place to put it. Visit various parks and compare what each of them offer and charge to live there. You have the choice from renting or purchasing a lot, or moving to a cooperative park. Be sure you understand the conditions of the lease or purchase agreement and rules of the park before signing anything.
References
Writer Bio
Sam Fitz started writing in 1999 as a journalist for his high-school newspaper. His work has seen publication on several reputable user-submitted Internet article directories since November of 2009. Fitz's writing specializes in the areas of cooking, fitness, nutrition and computers. He holds an associate degree in general studies from Quinsigamond Community College.