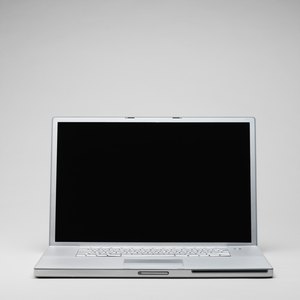 •••
George Doyle/Stockbyte/Getty Images
Laptops are convenient for their portability and are often preferable to desktop computers. However, the cost can be significant. If you are unable to make a full payment for one immediately, there are installment plans that can help you pay for your purchase over time. In some cases, your credit rating will determine whether you receive approval or not.
Credit Card
You could charge the cost of the laptop to your credit card and pay the balance off gradually. Most credit card companies offer revolving credit, which allows you to carry a balance forward to the next month if you pay less than the total due in the current month. You should be aware that your provider charges interest on the balance. If you make only the minimum payment each month, it would take you longer to pay off your balance, which could significantly increase the overall cost of your laptop. The cost increases further if your credit card has a high interest rate.
Installment Loans
Some retailers offer an installment loan. This is a loan that you must repay with scheduled payments over a specific period of time, usually from six months to two years. You take ownership of the laptop when you make a down payment. After this, the retailer will charge the balance in fixed monthly payments. Note that retailers also charge interest on the loan, which can be significantly high. Installment loans are common with mail order retailers, home shopping networks, rent-to-own companies and some computer manufacturers. Eligibility typically depends on approved credit.
Layaway Program
Some department and specialty stores allow customers to pay for an item over a period of time. With this program, you can make small payments at regular intervals toward the price of the laptop. It will remain at the store until you make the last payment. Keep in mind that anything could go wrong with the store while you are still making payments, such as the retailer filing for bankruptcy, and you could lose both your money and the laptop. Ensure that you are dealing with a retailer of good repute before you sign an agreement. You can check for customer complaints filed with the Better Business Bureau.
Considerations
Regardless of the payment plan you select, ensure that you completely understand the provider's terms and policies before you sign an agreement. For instance, you should have a clear idea of how a layaway program works, the schedule of payments, refunds and exchanges, penalties and late fees. If you are not satisfied with the terms, consider a different option with better terms.
References
Writer Bio
Tina Amo has been writing business-related content since 2006. Her articles appear on various well-known websites. Amo holds a Bachelor of Science in business administration with a concentration in information systems.