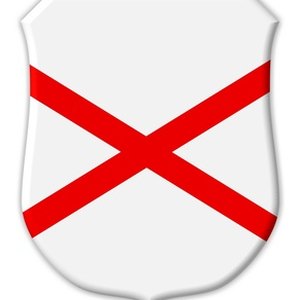 •••
alabama flaggen symbol image by Marty Kropp from Fotolia.com
With more than 50,000 square miles of land, Alabama is a great state for property investments. But with so much acreage, finding the right property is a challenge. To buy land in Alabama, you'll need to identify the property you're interested in buying, find financing if necessary and make a 15 to 25 percent down payment.
Buying Land in Alabama
Your best deal on land in Alabama will be in more rural areas of the state. If you focus your search on Birmingham or Montgomery, you'll find a premium cost per acre, whereas an area of the state without easy access to hundreds of businesses, shops and restaurants will likely bring a better price.
However, if you're buying property as an investment, you may find that a good price on land in a growing, thriving area of the state is a better option. The fastest-growing cities of the state include Hayden, Pike Road and Summerdale, but touristy areas like Gulf Shores may also bring investment opportunities.
Average Cost of Land
If you're looking for a deal on a piece of property, buying land in Alabama isn't a bad idea. However, it isn't the best deal you'll find, either. Alabama ranked as the 23rd most expensive state in which to buy land, at an average of $12,356 an acre. Wyoming was the least expensive, at $1,558 an acre, and New Jersey was the most expensive, at $196,410 an acre.
However, just because $12,356 is the average per-acre price, that doesn't mean you can't find land at a much cheaper price. Limestone County is where you'll get the best deal, with land selling for as low as 38 cents per square foot. The average lot size in that area of the state is 79,120 square feet, so you should be able to find a lot to suit your needs.
Find Alabama Land for Sale
You can get a good deal on property in Alabama by searching the Department of Revenue's Tax Delinquent Properties for Sale. You can look for properties by county, the date they were sold to the state and more. When you find a property that interests you, click on the link and you'll be taken to an application to purchase it.
There are other sites that will help you find land for sale. Sites like Landflip.com and Landwatch.com will let you browse various properties across the state, including pictures of the land to help you make a decision. If you've decided buying land in Alabama is the best choice for you, a real estate agent representing properties in the state may be the best way to get a good deal.
If possible, make a trip to look at various properties before you put an offer on a property. Tools like Google Street View can help you get a good look at an area, but you still won't get the same experience as if you visited the place in person.
Financing Alabama Property
Unless you have the cash to put down on a property, you'll likely need financing to help you make a property purchase. As with other states, if you're buying land in Alabama, you'll pay slightly more in interest than you'd pay on a home purchase. But you can still price around with your favorite local banks and credit unions to see what rate they offer before checking rates with specialized rural land lenders.
In Alabama, there are multiple companies that focus their lending efforts on rural land purchases. Those include First South Farm Credit, Alabama Farm Credit and Alabama Ag Credit. Expect to pay 15 to 25 percent of the purchase price for a down payment.
References
Writer Bio
Stephanie Faris has written about finance for entrepreneurs and marketing firms since 2013. She spent nearly a year as a ghostwriter for a credit card processing service and has ghostwritten about finance for numerous marketing firms and entrepreneurs. Her work has appeared on The Motley Fool, MoneyGeek, Ecommerce Insiders, GoBankingRates, and ThriveBy30.