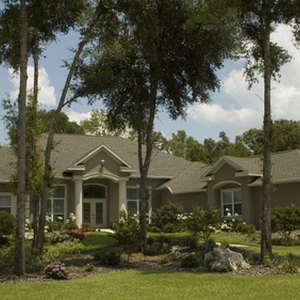 Although there are no government programs offering no money down, HUD houses can be purchased using the federal lender, the Federal Housing Administration (FHA), which offers a $100 down program. In order to qualify, the home must be owner-occupied, meaning the purchaser lives in the home. The buyer also must be approved for a FHA loan, the bid must match the appraisal amount and the $100 down payment has to be executed in the contract.
Search your local HUD listing. Go to the HUD Homes website (see Resources) and click on the city where you would like to purchase a home.
Select a few homes of interest. You can limit search by bedrooms, location and price.
Search for an FHA lender in your area. The "HUD FHA Lender List" offers a quick and efficient way to access lenders.
Select a real estate agent that sells HUD homes. The FHA lender in your area should have recommendations. Alternatively, the HUD search sites often have a search option for finding HUD-certified lenders.
Make an offer. With the help of the agent, make an offer on your first choice. It can take many tries, so if you don't get the first home you make an offer on, do not despair.
Get the home inspected. This is extremely important in a HUD home, which is sold "as-is."
Sign papers and shop for homeowners insurance. Ensure your home has insurance the moment you own it.
References
Writer Bio
Veronica Maier has been an active online writer since 2010. She has been a contributing writer to eHow and Answerbag. Maier holds a Bachelor of Arts in art history and visual culture with an emphasis on the American modern from the University of California, Santa Cruz.