How to buy a house in Ireland
by Alex Bramwell ; Updated July 27, 2017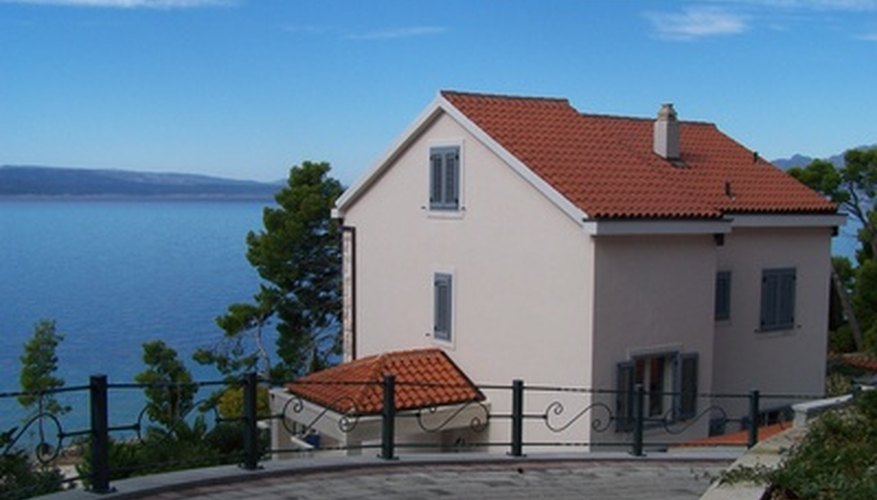 Ireland has no restrictions on non-residents buying houses, and in general the process is simple. Employing the services of a solicitor to guide you is highly recommended and could save money in the long term. As of 2010, property prices are down 40 percent from their 2008 peak. And with Ireland's light tax burden, it is an attractive country to consider buying a house in.
Step 1
Visit the area in Ireland where you wish to buy a house and contact local estate agents. View each property at least twice and consider local conditions such as parking and access to amenities. Check property websites such as Private Seller for houses that are not sold through estate agents.
Step 2
Contact a solicitor once you have a property in mind and make a non-binding offer. A solicitor in Ireland will charge as much as 1.5 percent of the value of the property for his services, but this is negotiable and some solicitors charge a flat fee. Once your offer is accepted your solicitor can arrange for a survey of the house by an engineer to make sure there are no hidden problems. Some houses in Ireland have high levels of radon gas that can be detrimental to the health of people living in them. The Radiological Protection Institute of Ireland website has a map showing areas with high radon levels. A survey will cost 400 euros or more, depending on the size and condition of the house.
Step 3
Consider a check on whether the house you are interested in carries any debts with it from previous owners. The law of subrogation in Ireland states that the owner of a property is responsible for any uncleared debts from previous owners. Your solicitor will be able to arrange a check.
Step 4
Review the survey and debt results and proceed by getting your solicitor to draft the deed of conveyance that will allow the house to be transferred into your name. Once the seller's solicitor has approved the deed they will draw up a contract for sale. Pay a 10 per cent non-refundable deposit once your solicitor has approved the contract and you have signed it. The process up to this point can take two months. If you are buying with a mortgage, your bank may send out a valuer to check the house, which will cost you about 100 euros.
Step 5
Pay the stamp duty on your property and your solicitor will then help you to register it with the Land Registry Office or the Registry of Deeds, depending on the property title. This process can take as long as six months and has a cost attached depending on the value of the property. Additional fees associated with buying a house in Ireland include agent fees and land certificate fees and can be seen on the Global Property Guide website. The total cost of buying a house can be as much as 10 per cent of the house price once all fees are taken into consideration.