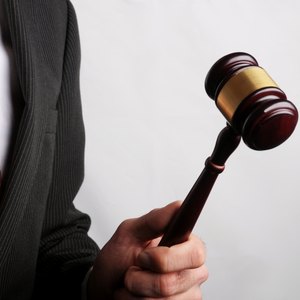 •••
viviamo/iStock/Getty Images
Sam's Club, a membership-only warehouse retailer, offers its members discounted prices for buying products in bulk quantities. In addition to shopping at a retail location or via the Sam's Club website, members can participate in online Sam's Club auctions. The auctions feature a variety of products -- including appliances, electronics and home goods -- in original packaging. All auctions start at just $1 and you must be a Sam's Club member in good standing with a valid credit card on file to bid.
How Auctions Work
Sign into your Sam's Club membership online account and click on the "Auctions" tab to get started. Current auctions are divided into three categories: Closing Soon, New Auctions and Most Popular. Each auction page displays the current bid, time remaining in the auction and a box where you can enter your bid. When placing a bid, a confirmation window pops up displaying the bid amount, estimated taxes and shipping, your credit card to be charged if you win and your mailing address. Review and confirm all information before placing your bid.
Bidding Options
Members can use proxy bidding and enter the highest bid amount they are willing to pay, allowing the system to make bids on their behalf. For instance, if the minimum bid on an item is $10, the member can enter $30, and the system will make bids up to $30. Any bids placed in the last five minutes of an auction will extend the auction time by three minutes; this is called "popcorn bidding" and prevents someone from "sniping" an auction at the last second.
Writer Bio
Based in Lake Mary, Fla., Charity Tober writes mainly on finance, career, interior decorating, parenting and weddings. Tober has also self-published two children's picture books. She holds a Bachelor of Arts in business administration from the University of Florida.