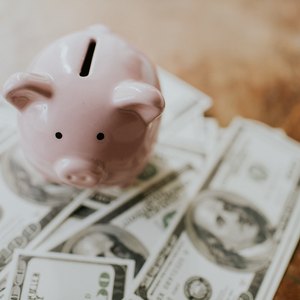 •••
Catherine Falls Commercial/Moment/GettyImages
Determining the "best" of anything can be a tricky proposition. What works great for you might only make your neighbor shrug. It's a subjective call. Pinning down the best high-interest savings account available in 2020 can depend on your personal needs and goals, and what matters to you and what doesn't.
Do you want to leave your money in place for an extended period of time, or will you be taking withdrawals periodically? A high-yield savings account can act as an emergency fund, or it can be used for very long-term saving, depending on your needs. And keep in mind that it's not just an account you're settling. Hopefully, you're establishing a relationship with a bank that will come in handy later when you might have other financial needs.
It's commonly recommended that you compare at least three bank accounts before deciding on the one that's right for you. Having a firm understanding of the factors you're comparing can be helpful.
What's a High-Yield Savings Account?
High-yield savings accounts offer a few features that their more pedestrian cousins – run-of-the-mill savings accounts – don't share. As the name suggests, they pay superior interest rates, although the annual percentage yield, or "APY," can vary somewhat from month to month because it's based at least in part on the Federal Reserve rate. It also depends on whether the bank is actively trying to lure in new customers with an especially attractive – albeit temporary – rate.
High-yield savings accounts used to be few and far between, but more and more banks have jumped on the bandwagon in the millennium, and they're getting competitive about luring in consumers with sweet APYs and other account perks, such as no monthly service fees.
Some high-yield accounts come with minimum balance requirements in exchange for these perks, while not all other savings accounts do. The bank dictates the minimum deposit that is required to open one of these accounts, and it can range from $1 to $10,000 or even more. The bank sets a balance limit at which you'll incur fees or other penalties if your balance drops below this marker. You might not receive the highest yield if you don't meet this minimum balance line.
You're limited by a federal law known as "Regulation D" as to how many withdrawals you can take from savings each month, and this applies to both traditional and high-interest savings accounts. The number is six, and it includes times when you transfer funds from savings to other accounts.
Online Banks vs. Brick-and-Mortar Banks
Another differentiating factor is what kind of bank you're placing your money with. Banks that operate exclusively online tend to pay higher interest rates than those that maintain brick-and-mortar locations, and this makes sense. Those brick-and-mortar buildings require money to maintain. Online banks don't have this expense, so they can afford to be a little nicer to their customers.
Online banks tend to charge less in the way of fees as well, and you can open an account from your sofa, dressed in your favorite pajamas. Land-based banks tend to impose higher minimum balance requirements and initial deposits as well.
The downside is that you probably won't receive an ATM card from an online bank, and you can't run over to your local branch in person to make a withdrawal. Accessing your money can be a bit trickier. You're generally limited to wire and ACH transfers to move the money to another, more accessible account unless you have two or more accounts with the same bank.
As for making deposits, almost all online banks have mobile apps in addition to a presence on the internet. You can often snap a picture of your endorsed check with your smartphone, transmit the image to the bank and the money will appear in your account as soon as the check has cleared. But some online banks require that you mail in your deposits.
Considering all these factors, we've narrowed down a list of banks whose names are mentioned often and that have received a bit of applause from experts. We've also included some that came pretty close.
This account makes the top of our list because ­– let's face it – Goldman Sachs is the granddaddy of banking institutions. It's been servicing customers for something in the neighborhood of 150 years. That makes for a nice feeling of security when placing your money with this entity.
Goldman Sachs branched into online banking and launched its "Marcus" account in 2016, presumably in an effort to compete with online banks. There are no maintenance fees for a Marcus account. Ever. There's no minimum balance requirement, and you can open one of these accounts without putting any money into it at all. You'll have to rectify that situation and make a deposit within 60 days, but still, that's flexibility.
The account pays an attractive 0.80 percent APY as of August 2020, not the highest APY available but very comparable, without giving up much of anything in exchange for it. There could be worse things in life than having a relationship with Goldman Sachs going forward. The bank offers personal loans, debt consolidation loans and home improvement loans as well.
Now for the drawbacks. You can't make deposits to a Marcus account via a mobile app, nor can you hit an ATM if you need to take cash out. Goldman Sachs doesn't provide ATM cards for these accounts.
Initial deposit: $0
Minimum balance requirement: $0
Maintenance fees: $0
APY: 0.80 percent
Vio might not be the household name that Goldman Sachs is, but this online account could be another good choice. It's MidFirst Bank's entry into the online banking world, established in 2018. Unlike the Marcus account, you'll need a minimum $100 deposit to get started here. That factor drops this bank down into second place.
You'll also pay $10 for every withdrawal you make over six a month, thanks to Regulation D. Vio takes advantage of that federal provision. There's no monthly maintenance fee, however, unless you want the bank to mail you paper statements. That will run you $5 a month. And there's no minimum balance requirement after you part with that initial $100 deposit.
This account doesn't offer an ATM card, either, but you can make deposits using its mobile app. In exchange for all this, Vio offers a very nice APY of 0.91 percent, one of the very best out there. Few if any banks are willing to top that.
Initial deposit: $100
Minimum balance requirement: $0
Maintenance fees: $5 for paper statements
APY: 0.91 percent
If Goldman Sachs is the behemoth of the brick-and-mortar banking world, then some might say that Capital One is the giant of online banking. Its website and mobile apps are top-notch, but Capital One wasn't content to rest on its internet laurels. The company launched "Capital One Cafes" all across the country for those who really just want to visit their bank in person from time to time.
You'll find staff here if you need assistance with anything, as well as no-fee ATM machines and WiFi. This is effectively a hybrid online/brick-and-mortar bank that pays an APY that's comparable with other online banks, so it nabs third place on our list.
And you'll get all this for free ­– there are no maintenance fees to deal with at Capital One. There's no minimum balance requirement. Unfortunately, you won't be using your Capital One Performance Savings ATM card on those machines in the Capital One Cafes because this bank doesn't offer them. The mobile app is set up for mobile deposits, however. Capital One 360 Performance Savings pays an APY of 0.80 percent as of August 2020.
Initial deposit: $0
Minimum balance requirement: $0
Maintenance fees: $0
APY: 0.80 percent
Your mind probably goes straight to credit cards when you hear the name Discover, but this bank also offers a high-yield savings account with some pretty attractive features. There are no maintenance fees, and no fees for virtually anything else, either. You can request official bank checks for free, and you won't be charged if you make a deposit that's returned for insufficient funds as some banks will do. About the only "extra" you'll have to pay for with this bank is a wire transfer fee of $30 if you want to make one, and this is pretty standard across all banks. Discover imposes no minimum balance requirement.
As for customer service, Discover might not offer brick-and-mortar locations the way Capital One and Goldman Sachs do, but customer service is available by phone 24 hours a day, seven days a week. You won't be able to make ATM withdrawals with this account, but you can make mobile deposits, and you'll earn the relatively standard online-bank APY of 0.80 percent.
Initial deposit: $0
Minimum balance requirement: $0
Maintenance fees: $30 for wire transfers
APY: 0.80 percent
Ally Bank has been around since 2004, and it absorbed GMAC Bank in 2009. We give this one a nod because of the variety of services it offers in addition to high-yield savings accounts, including auto loans, investment services, a variety of certificates of deposit, regular checking and a money market account. You'll have no problem moving money from savings to checking for easy access, and one of the CDs is a no-penalty version.
Ally's high-yield savings account is competitive, offering that same 0.80 percent APY with no monthly maintenance fees, no minimum balance requirements and no initial deposit required. And, yes, you can open an account online from the comfort of your home.
Initial deposit: $0
Minimum balance requirement: $0
Maintenance fees: $0
APY: 0.80 percent
And then there's American Express. Again, credit cards jump right to mind when you hear this name, but AMEX also has an online bank complete with a high-yield savings account on its rather appealing website. There are no maintenance fees, no minimum balance requirement and no minimum initial deposit. But – like the Marcus account by Goldman Sachs – you'll have to pony up and get some money into the account within the first 60 days. American Express also offers certificates of deposit with competitive rates.
It's a good thing that the AMEX website is so workable, because this online bank doesn't offer a mobile app for deposits, dropping it to No. 6 on our list. You can't make ATM withdrawals, either – no card is provided. APY at this bank is also 0.80 percent as of 2020.
Initial deposit: $0
Minimum balance requirement: $0
Maintenance fees: $0
APY: 0.80 percent
Some Honorable Mentions
You've probably noticed that all these banks are online services, although Capital One does offer those cafes with full-service coffee bars and community events no less, and Goldman Sachs maintains a land-based presence, too. Compare these banks with some that didn't make our Top 6 list but came close. These include both online and brick-and-mortar establishments.
Keep in mind that the average APY on run-of-the-mill savings accounts, not high-yield accounts, was a paltry 0.06 percent as of August 2020, according to the FDIC, so earning the much higher rates offered by these "honorable mentions" can be well worth an inconvenience or two.
PNC offers a really superior APY at a full 1 percent as of 2020, and it doesn't require a minimum monthly balance, either. This is somewhat surprising because it's a brick-and-mortar banking institution. But its locations are limited to the Southeast, the Midwest and the Mid-Atlantic.
This wouldn't necessarily be a bad thing because PNC's APY is above and beyond competitive, but you might be out of luck even in these areas if you don't happen to be located in an "eligible market." You can try entering your zip code on the bank's website, but you could well receive a "Sorry!" message in response. And you'll be hit with a $25 fee if you are eligible, open an account, but don't keep it open for at least 180 days.
PenFed is the third-largest credit union – not a bank – in the U.S., and it offers both online services and branch locations. That's nice, but it's not guaranteed that you can open an account here because, as a credit union, you'd have to qualify to become a member. You can find out if you qualify by filling out an online form. You'll have to make a minimum deposit of $5 to get started here, and you won't get an ATM card, but you can make mobile deposits. PenFed offers the standard high-yield 0.80 percent APY.
Citibank's Citi Accelerate Savings also offers a nicer-than-average APY at 0.90 percent, but – like PNC – it's not available in all locations across the U.S. It also imposes a monthly service fee if you don't also maintain a checking account with Citibank. The fee is only $4.50, but you'd have to maintain a balance of at least $500 to avoid it, and it can ratchet up to $10 if you don't meet certain other requirements.
CIBC Bank USA also offers a nice 0.90 percent APY, but for everything you get, you give up something. You'll need $1,000 to open an Agility account. There are no monthly maintenance fees or minimum balance requirements, however.
So there you have it. Pick your favorite three accounts and start comparing the factors that matter most to you. Just don't expect that your neighbor will be certain to agree with you.