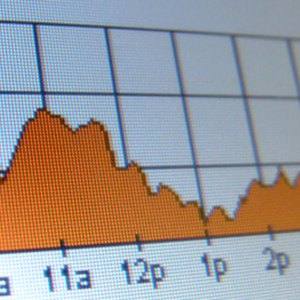 •••
stock market analysis screenshot image by .shock from Fotolia.com
Say goodbye to the mattress fund. Many people are choosing to put their money in the hands of financial consultants. By developing a bespoke portfolio they can control their financial future and take advantage of the stock market without a degree in finance.
Definition
A bespoke portfolio is a financial plan developed based on the desires and needs of an individual. The word "bespoke" was originally used to describe custom, hand-made clothing but has expanded to include any item that is designed with a particular individual in mind. The portfolio style will vary between individuals, with some providing a detailed map to financial well-being and others allowing for autonomous management.
Factors
When developing a portfolio, you will be asked to answer a number of questions regarding your financial situation. Your responses shape factors of the plan including your involvement, anticipated assets and future budgetary needs. (e.g., How much control do you wish to have over your portfolio? How long do you plan to continue working? What assets do you possess?) Other factors, such as the risk level of investments, are usually determined by your planner on the basis of your income, current age and age of retirement. Expect questions and a lot of paperwork when developing a bespoke financial plan.
Cost
When included as part of an initial services estimate (before taking out a loan or opening an account), developing a bespoke portfolio may be free. This process will not be as detailed as a focused session with a financial planner. A consultant may charge you a standard rate based on labor and the worth of your portfolio.
References
Writer Bio
Sylvia Cini has written informative articles for parents and educators since 2009. Her articles appear on various websites. Cini has worked as a mentor, grief counselor, tutor, recreational leader and school volunteer coordinator. She holds a Bachelor of Arts in psychology from Clark University of Worcester, Massachusetts.