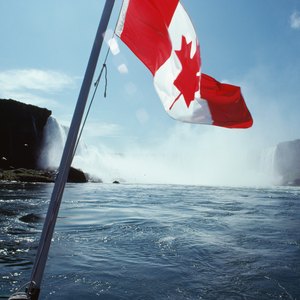 •••
Photos.com/Photos.com/Getty Images
The Canadian government provides many benefits and assistance programs designed for senior citizens. Several of the programs are developed to provide access to medical care or help with housing and assisted living. Other programs deal with the financial aspects of being retired such as pensions and retirement funds. According to Statistics Canada, in 2006 the average life expectancy for Canadian males was 78.4 years old and 83 years old for females. This is a marked increase from the previous decade meaning the pool of seniors who will benefit from these programs will continue to grow.
Canada Pension Plan
•••
Photos.com/Photos.com/Getty Images
The Canada Pension Plan (CPP) is a retirement pension that provides a monthly taxable benefit to retired senior citizens. Established in 1966, the CPP is a social insurance program that provides financial benefits to contributors when they either retire or become disabled. CPP benefits are paid out monthly and replace about 25 percent of the recipient's former employment income. The maximum amount in 2010 was $934.17. To qualify for the pension you must apply and have made at least one valid contribution to the CPP. You must also have worked and be at least 65 years old, or between 60 and 64 years old if you meet certain qualifications. The amount of money you receive monthly will be based on how much and how long you contributed to the CPP.
Old Age Security
•••
Photos.com/Photos.com/Getty Images
The Old Age Security (OAS) pension is a monthly benefit to Canadians over the age of 65 who are legal residents of Canada. The OAS is available to those who are still working or have never worked, which is different from the CPP. The three factors that will decide if you are eligible for OAS are your age, your legal status and how long you have lived in Canada. The pension amount you will receive monthly depends mainly on the number of years you have lived in Canada after your 18th birthday. To receive the full pension you must have lived in Canada for at least 40 years after you turn 18. If you lived in Canada for 10 years after your 18th birthday you are eligible for ¼ of the pension amount, and so on. In addition to OAS, the Guaranteed Income Supplement (GIS) provides extra money to low-income Canadian seniors if certain income requirements are met. A program called Allowance can also be taken advantage of by low-income seniors aged 60-64 whose spouse or common-law partner is eligible for OAS and GIS.
Home Adaptations for Seniors' Independence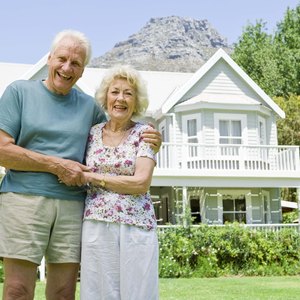 •••
Photos.com/Photos.com/Getty Images
The Home Adaptations for Seniors' Independence (HASI) program provides financial assistance for low-income senior citizens to make minor housing adaptations that will help them remain independent and able to perform daily activities in their home safely. Senior homeowners or their landlords can apply for HASI assistance if the housing occupant is 65 or older, has difficulty with daily activities because of old age, the home is defined as a permanent residence and the total household income meets certain eligibility requirements. Adaptations are to be permanently installed, improve access to facilities in the home and increase the physical safety of the senior resident.
References
Writer Bio
Robert Holmes has been a writer since 2000, having stories published in "FrontPage Milwaukee" and "The Reporter," among others. Holmes has Bachelors of Arts in history and journalism from the University of Wisconsin-Milwaukee, as well as Web writing content certification from Clemson University.