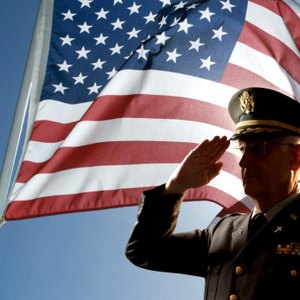 •••
Thinkstock/Comstock/Getty Images
Benefits available to military reservists and veterans after their discharge from active duty can be quite substantial. Available benefits include money for education, the VA Home Guaranty, life insurance, burial and memorial benefits, re-employment under the Uniformed Services Employment and Re-employment Rights Act, and in some cases, retraining for a new career. Significant additional benefits exist if you suffered wounds in combat or sustained injuries in the line of duty. Most benefits are only available to military members who receive a discharge from active duty that is honorable, general under honorable conditions, or an other than honorable discharge.
Education Benefits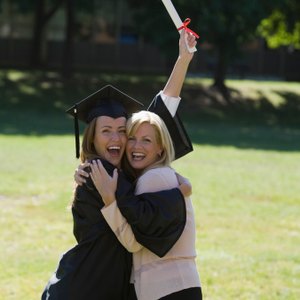 •••
Thinkstock/Comstock/Getty Images
Depending on the reservist's length of service, there are several education benefit programs available. The most common is the Post 9/11 GI Bill. Depending on the number of credits taken, this provides tuition, a housing stipend, and the cost of books and supplies up to a set dollar ceiling. The government reimburses tuition at the in-state tuition rate where the former military member resides. The tuition cap for private and foreign schools is $17,500 annually. The housing stipend is the equivalent of a basic allowance for housing at the E-5 pay grade in the area of the school you attend. Other educational benefits, such as the Montgomery GI Bill, may also be available.
Home Loan Guaranty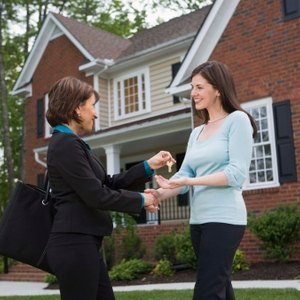 •••
Thinkstock/Comstock/Getty Images
Depending on length of military service, but generally in excess of 30 days, veterans are eligible to receive a home loan guaranteed by the Department of Veterans Affairs. Loan amounts vary depending on where the veteran purchases the home. Generally, a veteran with full eligibility may borrow up to $417,000, and the VA will guaranty 25 percent of the loan. In some locations, like Alameda or San Francisco, California, veterans may borrow up to $1 million. Veterans should check with the regional loan office before contracting for a new home.
Medical Benefits and Transitional Assistance Management
Army Reserve veterans discharged after mobilization for a contingency operation may be eligible for the Transitional Assistance Management Program. TAMP provides 180 days of transitional health care benefits similar to the medical benefits while on active duty. TAMP exists to help veterans and their families as they transition back to civilian life. The various military services determine eligibility for transitional benefits, so reservists should check with their personnel offices. In addition to TAMP, some veterans may qualify for health care or prescription services through the VA and VA Hospitals, depending on their time as a reservist and the location where they served.
Miscelleaneous Services and Benefits
Former reservists should call or visit their local Veterans Administration office to learn of other benefits for which they qualify. The VA has an extensive website with comprehensive information about all benefits and services to veterans. The Veterans On-line Application assists in determining what benefits the veteran might receive (see Resources).
References
Writer Bio
Charles Morin began writing professionally in 2011, offering expertise in small businesses, entrepreneurial financing and advising large complex organizations. Morin holds a Bachelor of Business Administration in finance from Temple University and a law degree from the Widener University School of Law.