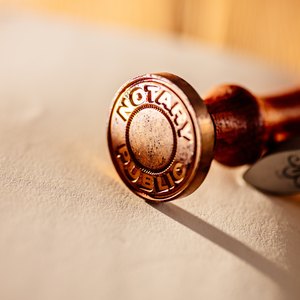 •••
djedzura/iStock/GettyImages
At almost any given time, there are around 100,000 homes listed for sale in Florida on Zillow.com. Every one of these homes for sale will require the services of a notary signing agent. This is a lucrative opportunity, and you might want to learn how to become a notary for real estate closings.
What is a Closing Agent in Florida?
What does a closer do at a title company? As a notary, you will ensure the integrity of the closing documents. You will check the identification of all parties to make sure they are who they say they are. A notary authenticates signatures and serves as a third-party set of eyes on the transaction. A transaction is not considered complete until the notary puts his or her seal on it.
Mortgage lenders and title companies use the services of a notary agent in all real estate transfer transactions. The title company researches the title to make sure there are no issues that affect the property, such as liens, errors, property disputes, boundary issues or grants of right of way. The notary closing agent only oversees the final transaction.
Is becoming a notary signing agent worth it? According to Indeed.com, the average hourly rate for a notary in Florida is ​$22.11​ per hour. Salary.com reports an average range between ​$35,408​ and ​$46,103​ per year. You are hired by Realtors, mortgage companies and title agencies to perform your services. Next, you probably want to know, how do I become a title closing agent in Florida?
Title Closer Certification in Florida
How do I get my title license in Florida? The state of Florida does not accept applications to become a notary directly from the public. You must submit your application through a bonding agency. Your first step is to go to Florida's Notary Home Web page; here you will find information on everything you need to become a notary in Florida.
On the state website, you will find a link that says, "Notary Education Program." When you click on that link, it will take you to the course. It is a three-hour course that you must complete within one year of submitting your application.
The program includes three hours of interactive and classroom instruction. Topics include electronic notarization and the duties of the position. You can complete it and print your certificate once you have passed the test.
Next, go back to Florida's Notary Home Web page and click on the link the says, "Notary Processors That Electronically Transfer Notary Applications." You must choose one and complete the application packet form provided by them. The Notary Processor will electronically submit the application to the Notary Commissions and Certifications division. The state has a fee of ​$39​, but the bonding companies have additional fees that vary.
Other Loan Closing Certificate Program in Florida
Florida Legislature, SB 1334, states that courses to become a notary can be conducted by any public or private sector entity registered with the Executive Office of the Governor. They are sometimes offered in conjunction with real estate title closing courses in Florida or by banks and law firms. The curriculum of these programs must be approved by the office. Before choosing a program to become a closing notary in Florida, it is important to make sure that the course is officially registered with the governor's office.
Becoming a closing notary in Florida is an important service. You will have plenty of opportunities to offer your services, and you can earn a substantial income for them. Once the application process is complete, it typically takes about ​two to three weeks​ to receive your credentials. This is an excellent opportunity for part-time or full-time income.
References
Tips
Familiarize yourself with the Florida notary statutes and be aware that there are many instances in which you cannot notarize documents. If your employer paid for your notary stamp, your employer may further restrict the documents that you can sign while at work. If you leave a company, you can take your notary stamp with you even if your previous employer paid for it. You cannot transfer your notary to another state or use it outside Florida. Notary laws vary between states and you must apply for a new notary stamp if you leave Florida.
Warnings
Each lender prints its own mortgage documents, and although the content should comply with Florida guidelines, the layout often confuses people and mistakes are easy to make. If you submit a mortgage to the county that lacks a signature, the county must reject it. The mortgage cannot take effect until the county and the lender have confirmed that the documents have been correctly signed. Many closing notaries use a checklist to make sure that all the relevant areas of a loan are complete before submitting the loan package to the lender and the county.
Writer Bio
Adam Luehrs is a writer during the day and a voracious reader at night. He focuses mostly on finance writing and has a passion for real estate, credit card deals, and investing.