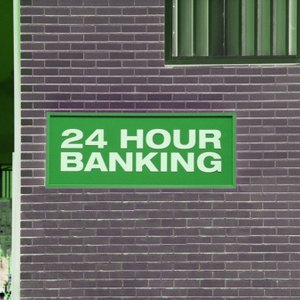 •••
John Foxx/Stockbyte/Getty Images
In an increasing competitive financial services environment, banks use incentives to retain customers, increase new accounts and encourage customers to use services more often. Consumers reap the benefits of the incentives through higher deposit rates, lower loan rates, cash and non-banking perks. Whether to gain traction with existing clients or to ensure that customers remain, savvy banks offer enticing and creative incentives. Customers invest time wisely by comparing account incentives because they save money and earn rewards.
Add-on Rewards and Discount Programs
Checking accounts come with various incentive programs. Some customers meet minimum requirements to qualify for a free program, while others pay a monthly fee which the bank debits from the checking account. BB&T customers, for example, purchase the "The Plus Package," which provides benefits including a discount prescription drug card, hotel deals, and free checks. BB&T serves customers throughout the southeast with this package, and it is one of the best because it offers a wide array of perks in different categories for a low monthly fee. First Midwest Bank in Chicago encourages checking account customers to enroll in "Tuition Rewards." Tuition rewards is a top offering because it meets growing consumer need to reduce high tuition costs. Customers earn points on deposit and loan balances, and use the points toward tuition payment reductions at qualifying colleges and universities. Rockland Trust Bank offers customers in eastern Massachusetts rewards if customers choose online statements. Customers earn 10 cents per eligible debit card purchase at restaurants and retail stores. This is a top-notch incentive program because customers may earn up to $300 annually, a significant amount.
New Account Incentives
With so many account-opening incentives available at banks, there's no reason for customers to choose plain checking accounts. Liberty Bank, headquartered in Connecticut and serving customers throughout the state, offers incentives for customers who open new checking accounts and switch from other institutions. The bank provides $100 to customers who open an account with a monthly direct deposit at a new Liberty Bank branch location. Customers must not have an existing Liberty Bank checking account and they need to bring checks from the current account. A bank associate sets up the new account and shreds the old checks on the spot. The bank deposits $100 into the account after the first direct deposit. This is one of the best new account incentives, because many banks pay the incentive after 60 or 90 days, and Liberty Bank pays the incentive immediately after the first direct deposit.
Promotional Incentives
Bank customers who take advantage of special promotions receive rewards. One of the best bank incentives is the refer-a-friend incentive because customers need only to refer someone new to the bank to earn money. Liberty Bank, headquartered in Middletown, Connecticut, rewards customers who refer an account-opening friend. The existing customer receives $25 while the new customer receives a gift.
Credit Card Incentives
Credit card incentives encourage customers to use the cards more often. Banks offer many types of credit card incentives, but the best are those which offer many types of rewards. For example, Banner Bank, headquartered in Walla Walla, Washington with offices in Washington, Oregon and Idaho, offers a Platinum Rewards Visa Credit Card with "Visa Extra Rewards." Credit cardholders accumulate points as cardholders make purchases with the credit cards, and then redeem points for cash, airline travel or gift cards. The bank increases customer loyalty and customers earn points toward incentives that are the most meaningful to the customer.
References
Writer Bio
Based in North Carolina, Janet Morrison has been writing since 1992. Her work has appeared in newsletters and online for the Washington Telephone Federal Credit Union and Confero, a customer experience measurement firm. She is a distinguished graduate of BB&T Banking School and holds a Bachelor of Science in commerce from University of Virginia.