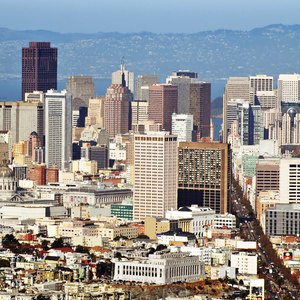 •••
Davel5957/E+/GettyImages
Wire transfers are an excellent choice when you need to get money to a recipient rather quickly. Mailing a check or money order takes time and then the person receiving it has to head to a financial institution to cash it. Whether you need to transfer funds to a family member living in another state, or a landlord who isn't nearby, you can take advantage of Bank of America's secure wire transfer service, so long as you are a checking, savings account or credit card customer. Domestic wire transfers with Bank of America only take one business day, with international transfers in any of the 200 participating countries taking two business days.
Set Up SafePass
If you plan on sending a domestic or international wire transfer in the amount of $1,000 or more, you'll need to first set up SafePass. This gives you an extra layer of protection against fraud. Simply log in to your online banking platform and select "Profile & Settings" from the menu. Click "Manage SafePass" and then choose your SafePass device. Wait for the one-time code to be sent to your device and then enter the code when prompted.
Gather the Required Information
For domestic wire transfers you'll need the recipient's bank name, bank address, bank account number and the bank routing number. When it comes to international wire transfers, you'll also need to provide the country, the bank's SWIFT/BIC or National ID, the desired currency and a note as to the purpose of the transfer.
Complete the Wire Transfer
Once you have the required information, you'll be ready to complete the wire transfer. Log back in to the online banking platform and from the "Transfers" tab select "Using their account number at another bank." Click "Make Transfer" and follow the instructions on the screen to enter the information you gathered previously. Before completing the wire transfer, make sure you are aware of the fees and that you agree to them. For example, sending a domestic wire will cost you $30, while sending an international wire in U.S. dollars costs $45. It is also important to note that both domestic an international wire transfers have a cut-off time of 5 p.m. Eastern Time. If you have any questions during the process, you can call 800-933-6262.
Visit Your Local Branch
Although completing a wire transfer is more convenient when done from your computer at home, you do still have the option of visiting your local Bank of America financial center. The teller will need your account number, as well as the recipient's banking information. You may also be asked to present a valid photo ID, such as a license, military ID or passport.