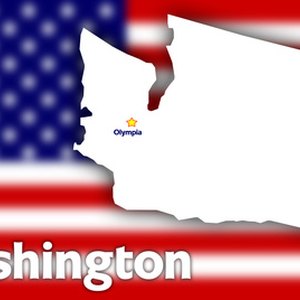 •••
Washington state contour against blurred USA flag image by Stasys Eidiejus from Fotolia.com
Washington state Superior Courts possess exclusive jurisdiction for felony criminal charges. These courts also handle real estate disputes and civil claims valued at over $50,000. Superior Court judges also preside over domestic relations matters, juvenile proceedings and probate. They consider appeals from lower courts and preside over mental inquest hearings.
Superior Court Judge Salaries
The Washington Citizens' Commission on Salaries for Elected Officials determines the salaries for Superior Court judges. As of 2011, Superior Court judges earn $148,832 per year. All Superior Court judges earn this salary, regardless of experience or time served on the bench. Superior Court judges have earned this salary since September 2008. Washington state salaries for public officials have been frozen since that time.
Comparision with Other Elected Officials
Superior Court judges in Washington earn higher salaries than most other elected officials in the state. The lieutenant governor earns only $93,948 per year, and most members of the executive branch earn less than $122,000 per year. The governor ($166,891), attorney general ($151,718), Supreme Court justices ($164,221) and Court of Appeals judges ($156,328) earn higher salaries in the public sector.
Factors Affecting Judge Pay
The Washington Citizens' Commission on Salaries for Elected Officials sets salaries for positions, not the individuals holding the positions. Therefore, it does not consider job performance when determining salaries. The commission considers public service salaries in 13 other states deemed comparable to Washington. When setting salary schedules for state court judges, the commission researches and considers federal court judge salaries in Washington. It also studies state budget data and accepts input from the general public before making final salary decisions.
Legal Protections for Judge Salaries
The Washington state constitution prevents the commission from cutting salaries of public servants while they hold office. After the commission adopts a salary schedule, it files the schedule with the secretary of state. The public can object to the salary schedule within a 90-day referendum period. After the 90-day period passes, neither the governor, Legislature or commission can overrule the schedule.
References
Writer Bio
E.S. Martin is an attorney who has worked in civil litigation for more than eight years. He focuses his work in insurance, personal injury, subrogation and risk management.