ATM Card Problems
by Brenda Priddy ; Updated July 27, 2017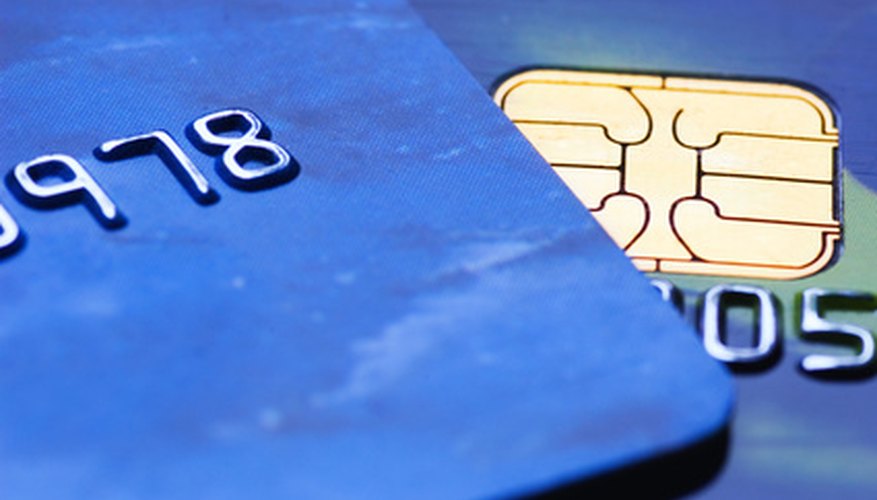 ATM cards are a large part of the modern banking world. These cards provide a safer way to use money from your personal account without using a check or carrying around large amounts of cash. However, there are also potential problems associated with ATM cards. Knowing what they are will help ATM-card owners avoid problems with their cards.
Types
There are three main problems with ATM cards. The first is ATM fraud. This occurs when someone obtains your ATM card number and personal identification number, or PIN. Even with the maximum security measures, it is possible for someone to obtain that information. Dropping your card will also increase chances of theft.
Another problem that can occur with ATM cards occurs at the ATM machine. The card can get eaten, or the ATM might give you the wrong amount of cash.
There can also be errors between ATM cards and the banking information, such as discrepancies between when a transaction was made and when money was posted to the account.
Significance
ATM cards have become a large part of everyday banking for many people. Because of this, ATM cards present a fairly high risk for fraud. This makes it extremely important to keep an eye on your transactions, save receipts, and notify the bank immediately if there are any fishy transactions on your account.
Warning
Keeping your ATM card information safe is largely your responsibility. Although most banks will refund fraudulent charges, some might charge a fee for reports made after a certain time period. It is important to check your ATM balance at least once a week.
At some ATM machines, fake card readers or number pads have been placed over the real ATM machine. When you slide your card through one of these machines, the information is sent to someone who reads it and can steal your card information. It can be nearly impossible to spot these readers. If you suspect that an ATM has a fake number pad or fake card reader, do not use it, and notify your bank and the ATM's bank immediately.
Time Frame
Most ATM problems will be identifiable within 24 hours. Most banks keep account updates in real time. If you have an online account it is easy to check the balance of the card every day. Resolution of a problem takes much longer. However, most problems should be resolved in one month or less.
Solution
Use your ATM card at ATM locations for your bank only. Do not give your ATM card number to anyone, and never give out your PIN--even to family members. Check your card balance frequently, and notify your bank as soon as possible if you have any problems with the card.
Video of the Day
Brought to you by Sapling
Photo Credits
Credit cards (shallow DoF) image by Andrejs Pidjass from Fotolia.com
Cite this Article
Choose Citation Style
Priddy, Brenda. "ATM Card Problems." Pocket Sense, https://pocketsense.com/atm-card-problems-6308112.html. 27 July 2017.
Priddy, Brenda. (2017, July 27). ATM Card Problems. Pocket Sense. Retrieved from https://pocketsense.com/atm-card-problems-6308112.html
Priddy, Brenda. "ATM Card Problems" last modified July 27, 2017. https://pocketsense.com/atm-card-problems-6308112.html
Note: Depending on which text editor you're pasting into, you might have to add the italics to the site name.