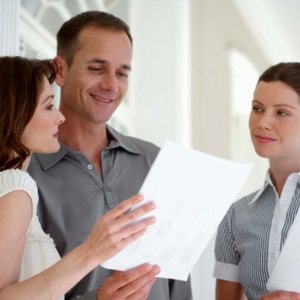 •••
Jupiterimages/Goodshoot/Getty Images
Sacramento's rental costs are on the rise, having increased at almost double the national average in 2018. For the average renter, large jumps like that can make it tough to make rent payments every month. There are several programs available, both at the federal and local level, to help you get caught up on those payments.
Rent Assistance in Sacramento
As with many cities, rent help in Sacramento is available in multiple ways. First, there are local organizations that specialize in supporting the local community. These include churches, nonprofits and government organizations. In some cases, you'll find the local organization acts as a referrer, offering you the support you need to decide what steps you'll take next.
Much of the available assistance is through federal organizations and agencies. However, you can't always apply directly to those programs. Many of them distribute funds to local agencies that help local residents by providing shelter and/or financial assistance. You'll also find that some federal programs require you to go through a local organization that refers you for assistance. It varies from one program to another.
Sacramento Department of Housing
Sacramento residents facing eviction may qualify for help from the Emergency Solutions Grant, which exists to reduce homelessness in the city. The program is administered by the California Department of Housing and Community Development using funding from the U.S. Department of Housing and Urban Development.
To apply for rent help in Sacramento through this program, you'll need to get in touch with one of the local organizations funded by the organization. You can contact the California Housing Department at 1-800-500-4931 to find out where you can get help under this program.
The Safety Net Program
The Folsom Cordova Community Partnership's Safety Net Program offers housing assistance to Sacramento, CA, residents who have a three-day pay-or-quit, or a final notice. There are limited funds to help out local residents so, unfortunately, if you don't hear back it probably means they can't help. The good news is, you can reapply the next month.
To request help from the Safety Net Program, call (916) 361-8684 between 9 a.m. and 10 a.m. on the last Monday of the month. Choose 5 when prompted, then leave your name and number. No calls will be accepted at any other time than the one-hour window on the last Monday of the month.
Tenant-Based Rental Assistance
There are many federal programs that can help tenants needing housing assistance. Sacramento, CA, residents have access to a program called Tenant-Based Rental Assistance, which, among other things, helps tenants by paying the difference between what a household can afford to pay and what rent costs in their area. This can help in areas of the country where rental costs are rising, like Sacramento.
The Urban League of Sacramento can help you get rent assistance in Sacramento from the Tenant-Based Rental Assistance program. The Urban League also assists local residents with Section 8 housing vouchers and self-sufficiency. If you're interested in becoming a homeowner, the Urban League also offers help with making that transition.
Churches and Religious Organizations
As in many communities, religious organizations can help some area residents who are in financial trouble. One organization offering rent assistance to Sacramento residents is The Gathering Inn. They're geared toward helping out those staying in their shelter, but they can also help with referrals through the Rapid Rehousing program.
Various Catholic organizations offer housing assistance in Sacramento, CA, including Centro Guadalupe, a charity center providing emergency financial help, including with rent. You can get in touch with Centro Guadalupe at (916) 443-5367.
St. Joseph's Catholic Church also offers rent help to Sacramento residents, but funds are extremely limited. Each month, money is distributed, but generally, it's gone within the first few days. Contact them at (916) 925-3584.
References
Writer Bio
Stephanie Faris has written about finance for entrepreneurs and marketing firms since 2013. She spent nearly a year as a ghostwriter for a credit card processing service and has ghostwritten about finance for numerous marketing firms and entrepreneurs. Her work has appeared on The Motley Fool, MoneyGeek, Ecommerce Insiders, GoBankingRates, and ThriveBy30.