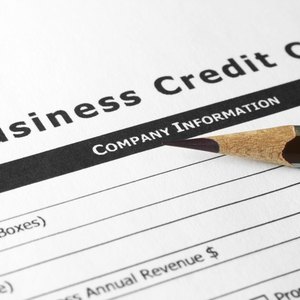 •••
alexskopje/iStock/Getty Images
Partnering with Citibank, Sears offers three credit cards for customers: the Sears Card, Sears MasterCard and Sears Home Improvement Account. Customers can use the Sears Card at all Sears, Kmart and Lands' End stores, while the Sears MasterCard works at all Sears stores and affiliates, as well as anywhere MasterCard is accepted. The Sears Home Improvement Account card is a way for customers to finance large Sears purchases such as appliances and home improvement services.
Application Process
To apply for the Sears Card MasterCard and Sears Home Improvement Account card, visit the nearest Sears store and fill out the application. The Sears Card application is available online as well as in-store. Applicants must be 18 years old and provide a Social Security number, along with biographical information, annual income, residence status and monthly mortgage or rent payment information.
Card Features
All three cards offer customers no annual fee, advance knowledge of upcoming Sears sales events and online account management including online bill pay and paperless billing. A customer can additional users at no cost through the online account. An additional user can be anyone the cardholder wants to authorize to use the card. Each card comes with financing offers on purchases, such as a certain percentage off or no interest financing on specific products. For example, a past promotion offered 5 percent off or no interest on tool, lawn and garden, and outdoor living purchases over $299 if paid off in 24 months. The Sears Card and Sears MasterCard also provide monthly coupons and a temporary shopping pass at Sears and Kmart for customers who forget their cards.