How to Apply for Georgia Food Stamps
by Tom Streissguth ; Updated July 27, 2017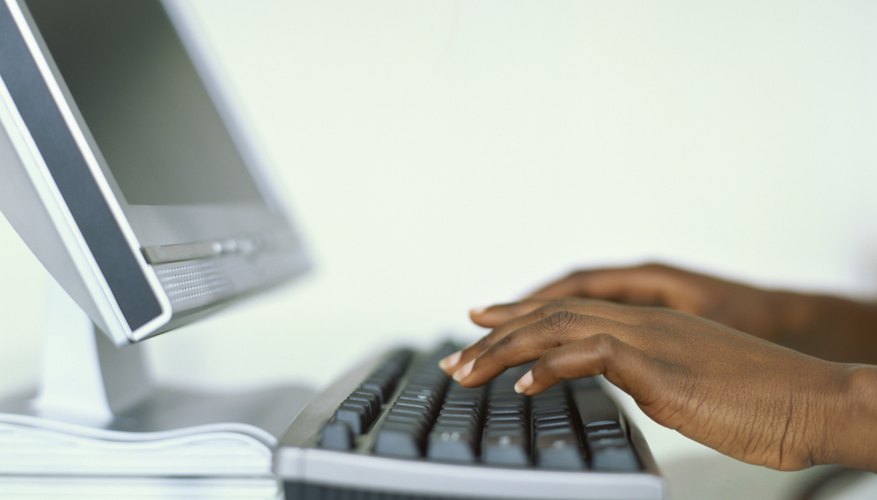 Low-income families in Georgia struggling with grocery bills may apply for help through the state's Supplemental Nutrition Assistance Program. The SNAP application process takes them through the state's COMPASS agency, and also requires a screening interview by telephone.
Determining Eligibility
Georgia accepts applications for food stamps through the Common Point of Access for Social Services or COMPASS website. Once you reach the home page, clicking on Am I Eligible? brings you to an eligibility screen. After entering information about household income, family size, housing costs, and various expenses, the site directs you to appropriate programs, including food stamps.
Online and Print Applications
The online application process for food stamps takes you through several screens that ask for your household assets, income, expenses, rent or mortgage payment, and the family size and ages. You must also provide proof of identity and status as a citizen or qualified immigrant. Once the application is complete, a submit button sends it to the county office of the Georgia Department of Human Services. If for any reason you decide not to complete the online application, the site provides a printed application form that you can download, complete, and mail or fax to the local DHS.
Interview, Application Status and Changes
After you file the application, the Division of Family and Children Services will set up an interview. This takes place at an agency office, but if you have any problems attending an in-person interview, the agency will arrange an interview over the phone or a home visit. While the application is pending, you may check the status by creating an account at the COMPASS website, which also allows you to amend the application by making changes to family income, assets, size and other eligibility measures.
Expedited Applications
Georgia also allows expedited applications for food stamps, meant for emergency situations. The guidelines restrict these applications to households with less than $150 in monthly income and less than $100 in cash in all bank accounts. In addition, total assets and gross income must be less than housing and utility costs. If the expedited application is approved, food stamp benefits are made available within seven days. If the expedited application is turned down, the state will process the application in the standard 30-day timeframe. In George, food stamps are paid through an EBT debit card, which can be used at grocery stores to purchase food and household goods covered by the program.
Photo Credits
Stockbyte/Stockbyte/Getty Images