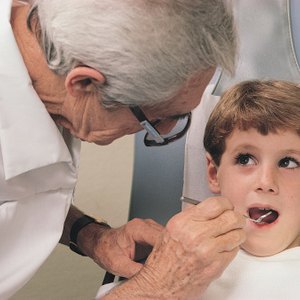 •••
Comstock/Comstock/Getty Images
Low-income residents of Sacramento, California who need dental-care services may qualify for Denti-Cal insurance through California's Medicaid program, Medi-Cal. To find out whether you are eligible, you should submit an application to the Sacramento County Department of Human Assistance. If you are approved for benefits, you'll be able to obtain dental services at little or no cost, depending on your financial situation.
Obtain a Medi-Cal application from the Department of Health Care Services (DHCS) website, or call the Sacramento County Department of Human Assistance to request an application be mailed to you.
Fill out the Medi-Cal application form. When you apply for benefits, you are applying for all kinds of health-care services including dental care; there is no separate application for Denti-Cal. If you need help in completing the form, call the Department of Human Assistance.
Gather verification documents. In addition to submitting an application, you will need to provide documents that support the information you gave on the application. Some items you may need to show include: birth certificate or California driver's license; social security card; immigration documents; pay stubs or tax returns; child support checks; bank account statements; vehicle registration; and medical bills for everyone in your household. The case worker who reviews your application will contact you by mail or by phone if additional information or documentation is required.
Mail your completed application and verification documents to the Sacramento County Department of Human Assistance.
If you prefer to apply online, you may do so at Benefitscal.com. To begin an application, select "Sacramento County" from the pull-down menu on the home page, click on "Apply for Benefits" and follow the prompts. You will still need to show supporting documents to the Sacramento County Department of Human Assistance after submitting an application.
Wait 45 days to hear from the county office about your eligibility for Denti-Cal and other health benefits offered by the Medi-Cal program. You will receive a letter stating whether you have been approved or denied. If you have been approved, choose a dental provider in the Sacramento area that accepts Denti-Cal coverage.
References
Writer Bio
Nancy Chen is a professional writer and owner of a pet care business. She is also certified to teach English to middle and secondary school students. Chen holds a bachelor's degree in English and comparative religions from Tufts University, as well as a Master of Theological Studies from Harvard University.