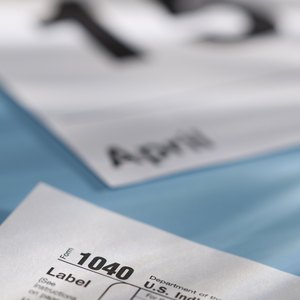 •••
Comstock Images/Comstock/Getty Images
The Internal Revenue Service (IRS) Form W-2 is the wage and tax statement you receive from your employer at the end of the year. This form is sent to the employee, federal, state and local governments.
The deadline for your employer to send your W-2 form to you is January 31. Allow a few extra days for it to reach you in the mail.
The W-2 form will show your annual earnings, taxable fringe benefits, income taxes withheld, 401(k) contributions and other vital tax information.
If you do not receive Form W-2 by early February or misplace it before filing your tax return, the first thing to do is ask your employer for another copy. There may be a fee for this, especially if your employer uses a payroll tax service.
Some employers have their Form W-2s posted on a secure webpage accessible on the internet. If this is the case in your situation, you can log onto the website and print another copy of your W-2.
If you do not receive your Form W-2 from your employer before the April 15 tax filing deadline, you may complete IRS Form 4852 with the year-to-date information from your last paystub of the tax year. File the Form 4852 with your income tax return.
References
Writer Bio
Greyson Ferguson is a graduate of the Savannah College of Art and Design with a degree in film and television. He currently resides in Lansing, Michigan where he works on independent film projects and writes for numerous publications. Ferguson primarily focuses on computer and electronic articles. Greyson produces TheDailyUpbeat.com, focusing on only upbeat news stories with daily updates.