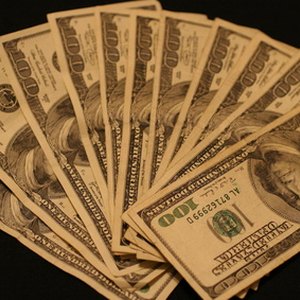 Dialysis is the primary treatment option for end stage renal disease. The number of patients receiving dialysis has grown rapidly since 1972 when President Nixon signed the bill for the End Stage Renal Disease Medicare Program. According to USA Today, at that time there were only 10,000 people in the United States on dialysis. As of May 2010, there are more than 350,000 Americans receiving dialysis. Medicare pays billions of dollars every year for dialysis treatments, medications, and hospitalizations of patients with ESRD (end stage renal disease).
Yearly Expenses
According to the 2007 U.S. Renal Data System (USRDS) Annual Report, the dialysis treatment itself is less than one-third of the medical cost for the dialysis patient. Looking at the yearly expenses for one patient whose medical costs were $70,000, she spent $24,000 on hospitalization, $9,000 on medications, $9,000 on physician care, and $8,000 for other expenses such as supplies, transportation and lab work. Her dialysis treatments totaled $19,000 for the year. There have been many advances in the treatment of ESRD but the fact remains that it is a very serious health problem. Hemodialysis is a complicated therapy and it requires more medical care than just the treatments. It takes a whole healthcare team, nephrologist, dialysis nurse, dialysis technician and social worker to keep the patient healthy.
Medicare/Insurance
Medicare pays a large portion of the costs for dialysis therapy, up to 80 percent through the ESRD program. For a patient starting dialysis who is not already receiving Medicare, he should contact the Social Security office to apply immediately. Medicare benefits do not start until four months from application date.
Commercial health insurance and HMO's coverage varies from company to company. If the patient has private insurance, it will be the primary insurer for the first 30 to 33 months and will coordinate benefits with Medicare. After that, Medicare becomes the primary insurer and the private insurance will be secondary. Any patient facing financial problems should consult with his dialysis unit social worker, who can help him find the right resources.
Types
There are two types of dialysis: hemodialysis and peritoneal dialysis. Hemodialysis is the most common method of dialysis used today. The patient is hooked up to a machine via a shunt access site. The blood is pumped through a machine where a special filter removes harmful wastes and toxins. Then the blood is returned to the patient. Most hemodialysis is performed in the clinical setting. Home dialysis is becoming more popular as improvements continue to be made making the machine smaller and more reasonably priced. Peritoneal dialysis uses the lining of the abdomen as a filter to remove the waste and toxins from the body. A catheter is placed in the peritoneal membrane and a dialysis solution is used to draw out waste products from the abdomen. This is called a fluid exchange.
Costs
According to 2008 data from the USRDS, peritoneal dialysis cost $53,000 per year per patient, and hemodialysis cost $72,000 per year per patient. Gary Inglese RN, director of Renal Reimbursement for Baxter Healthcare Corporation states that from 2003 to 2007, the number of home hemodialysis patients increased 35 percent. Cost savings is just one reason for its increased popularity. Technological improvements have made home dialysis more patient friendly and closed the survival gap between home dialysis and in-center dialysis. Home dialysis, hemodialysis and peritoneal dialysis, provides the renal patient with more freedom and flexibility to lead a normal lifestyle.
Considerations
Barry Straube, chief medical officer at the federal Centers for Medicare and Medicaid Services reports there are 25 million people with kidney disease. Although more patients are opting for treatment at home, the majority of dialysis treatments are provided in treatment centers. In 2007, Medicare spent $8.6 billion on treatment and medications for renal patients. Medicare spent billions more on hospitalization costs for these patients. The Medicare program does not address prevention, which could help to reduce costs by proactively addressing prevention of ESRD through management of chronic hypertension and diabetes. Better medical management of these conditions could help to reduce costs and improve patient outcomes.
References
Writer Bio
Based in Indiana, Maranda Sliter attends Colorado Tech University Online and anticipates graduating September 2010 with a bachelor's degree in business administration. She has certifications in accounting, human resource development, project management, business in the global environment and business fundamentals. She will continue her education after graduation and pursue her master's degree.