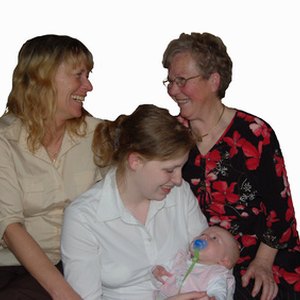 Low-income families often struggle to provide for their children and pay their bills. They may also have a difficult time finding affordable health care, housing and childcare, which often results in poor health, education and living conditions.
Most people have heard of food stamps and welfare, but there are several other programs available to help struggling families. These programs can help low-income families with their utility, housing and nutritional needs in addition to the help they may be receiving from the government. While many of these programs are funded by federal and state governments, they are often managed by local agencies such as non-profit and private organizations.
Community Action Agencies
According to the Community Action Partnership, a membership organization, the main goal of Community Action Agencies or CAAs is to assist low-income families in realizing financial security. Local CAAs are able to help their communities by offering a variety of assistance programs including those aimed at helping low-income families with home weatherization, utilities, housing, transportation and early childhood education needs. There are more than 1,000 agencies nationwide that provide assistance through more than 40 community programs. Each CAA offers different programs, so individuals can find a list of available programs by contacting their nearest CAA. CAAs are private organizations that receive government and private funding.
Human Resource Agencies
Human Resource Agencies or HRAs are non-profit agencies in counties throughout the country. They provide assistance to low-income families by overseeing a variety of programs that are funded by the federal government and state or local agencies. HRAs may also help families by partnering with government agencies such as the Department of Human Services and the Department of Agriculture. Qualified low-income families may be able to contact their local HRA to apply for their supplement nutrition, energy assistance or rental assistance programs.
Public Housing Agencies
Also known as housing authorities, public housing agencies rent affordable and safe properties to low-income families. According to the U.S. Department of Housing and Urban Development (HUD) there are about 3,300 housing authorities located nationwide. In addition to managing public housing properties, these agencies also offer home ownership or rental voucher programs that provide financial assistance to low-income families to help them rent or own public or private housing. Since housing authorities receive their funding through HUD, families must meet the income limits established by HUD to qualify for public housing or other housing assistance programs.
References
Writer Bio
Victoria Robles graduated from Kaplan University with a degree in Paralegal Studies in 2007. She also earned her associate degree in business from Champlain College in 2002. Robles is a former job coach with three years of experience in editing real estate marketing materials and writing resumes for job seekers at her local workforce center.