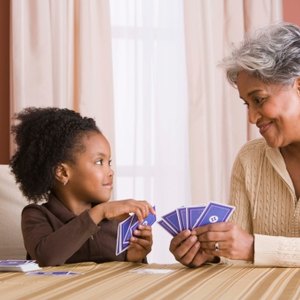 •••
Jupiterimages/Comstock/Getty Images
You can add your grandchild to your social security rolls under very specific circumstances. These include cases when the child's natural parents are deceased or disabled, you legally adopted your grandchild or your grandchild lived with you for at least a year before you started receiving social security benefits. Your grandchild must be under 18 years old to receive benefits.
Adding a grandchild under your social security
Verify that your grandchild meets all the standards for a dependent that can be added. As mentioned above, the child must be under 18 and legally in your care due to the absence of his parents.
Fill out an application to add a child dependent. This can be found on the Social Security Administration website. You may also apply in person at offices located in every metropolitan area around the country. Check the website or call 1-800-772-1213 to find the office nearest to you. The application will ask for your status, the child's status and social security number and information.
You will also be asked for documentation concerning your relationship with the child. Provide information if you are the legal guardian or the parents are deceased. You must also show when you became the guardian of the grandchild.
Demonstrate evidence of the child's age and citizenship. Use a birth certificate, social security card, driver's license (if applicable) or other documentation. You must also provide evidence of your own identity including your social security card, picture ID or driver's license.
References
Writer Bio
Josh Victor started writing in 2006 as an author for various blogs across the internet. His areas of expertise include finance, business, marketing and technology. He has a Bachelor of Arts in economics from the University of Illinois at Chicago.